MoPOP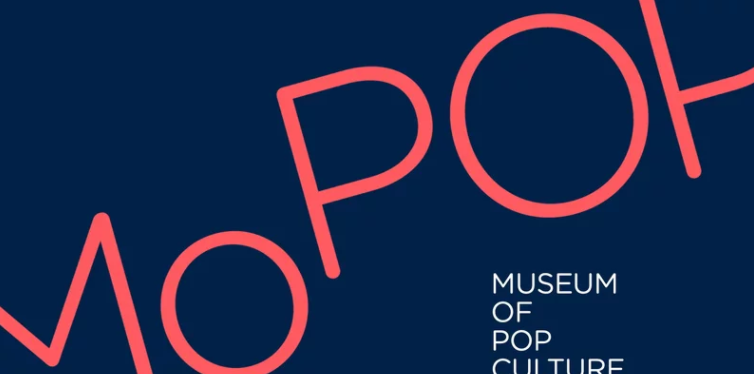 Housed in Seattle's most unique building created by Frank O. Gehry, the Museum of Pop Culture (MoPOP) serves as a gateway for the historic Monorail entering and an exiting the Seattle Center. MoPOP is the new name and vision for the former Experience Music Project. While music is still a strong part of the museum, it now shares its space with science fiction, local team sports, TV, movies, comic book heroes and more. Among the exhibits and attractions currently featured in MoPOP include:
Science Fiction and Horror
The "Science Fiction and Fantasy Hall of Fame" plus the "Infinite Worlds of Science Fiction" honors well over a hundred inductees who have contributed to favorite movies and TV and together, the exhibits include hundreds of props, costumes and trivia. Next door lives the "Star Trek: Exploring New Worlds" exhibit which features over 100 props, costumes and artifacts from the five Star Trek TV series, spin-offs and movies. Down the hall you'll find "Can't Look Away: The Lure of Horror Film" which gives answers to why we are so intrigued by horror film. It includes lots of commentary from movie directors, film clips and of course, a variety of creepy looking props too. Finally, "Fantasy: Worlds of Myth and Magic" offers up a treasure trove of art, props, costumes and more featured in iconic TV shows like "Game of Thrones" and movies like "The Chronicles of Narnia" and "The Wizard of Oz."
The Music Scene
As mentioned, music still plays a big part of the museum and one of the oldest exhibits, "Wild Blue Angel: Hendrix Abroad" gives insight on what is was like to travel on the road with Jimi Hendrix. The "Guitar Gallery: The Quest for Volume" presents 55 vintage guitars from the 1770s to the present. Through 2017, the museum plans to add 25 more as well from Eric Clapton, Chuck Berry, Bob Dylan and more. The "Sound Lab" offers hands-on interaction displays of drums, guitars, key boards, bass where guests are encouraged to step up and give them a try which is great for those who have never played before as well as seasoned vets who can record their own song, download it and then send to friends for free.
Sports and Games
Celebrating Seattle Seahawks Superbowl victory in 2014, "We Are 12" celebrates the team's historic win as well as the fans that supported them. The exhibit is rich with media and artifacts highlighting the best of the last 40 years as a Seattle team. Sponsored by Nintendo, the "Indie Game Revolution" presents the "most groundbreaking and creative work in contemporary video game culture with stories from more than 40 different designers and developers of some the world's most favorite games.
Food, Drinks and Souvenirs
MoPop's new restaurant and bar, Culture Kitchen by Wolfgang Puck, is a full service café that features a full bar and food menu of delicious options made from fresh, local ingredients and even has a $6 kids menu. Here you'll also find two (and sometimes three) gift shops so you can take some of the magic home with you.
MoPOP also has numerous events going on indoor throughout the year with traveling exhibits (including an upcoming Muppet exhibit), special movies, concerts and what not.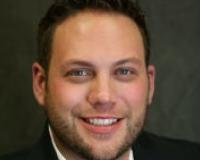 Author:
Ky DeWald
Phone:
206-409-3570
Dated:
April 4th 2017
Views:
653
About Ky: With a decade of experience, Ky's background in mortgage, finance, project management, negotiation...