Miners Landing
Miner's Landing is Fun Night or Day, Rain or Shine
Located on Pier 57, Miner's Landing is sort of a mini Disneyland that embraces everything that makes the Puget Sound so special all housed in one spot. It features both indoor and outdoor attractions, restaurants and shops that serve visitors well regardless of the weather.
Miner's Landing is not hard to find, just head toward Elliott Bay and look for the Great Wheel. Built in 2012, the Great Wheel has become an instant icon for the city. The ferris wheel operates year-round with glass enclosed booths taking guests up to 200 feet above the bay. Whatever the weather, you'll be warm and dry inside marveling at the breathtaking views of Mount Rainier, The Olympics and downtown Seattle. At night, the wheel puts on a light show that can be seen from miles away.
The newest attraction at Miner's Landing is Wings Over Washington which is an indoor "flying theater" similar to Disney Park's Soarin' rides. Tucked inside the pier, guests are immediately brought into a completely different environment that looks and feels as if you are standing in the middle of Washington state park. After a greeting from a "park ranger," guests buckle up and "fly" following an Eagle leading the way through some of the state's most famous landmarks and sites. It's a multi-sensory experience where you'll actually feel the mist coming from the Snoqualmie Falls and smell the pine trees. While safe and secure the whole time, guests will feel that they are actually in flight.
Miner's Landing's oldest attraction is the indoor Grand Carousel decked out with hand-painted horses, a favorite for all ages.
Miner's Landing is also home to two full service restaurants and a whole floor dedicated to a food court. The Crab Pot Restaurant & Bar is home of the "Seafeast" which is basically a pile of crab, clams, mussels, shrimp, salmon, halibut, oysters, potatoes, corn on the cob and andouille sausage all steamed together and then literally dumped in the middle of your table for you to dig in.
The Fishermans Restaurant & Bar is a bit more upscale serving fresh fish, clams, oysters and crab. The restaurant offers both indoor and outdoor seating, which is especially nice on hot summer days. If seafood isn't your thing, you will more than likely find what you're looking for on the 3rd floor Gold Rush Food Court. Quick service restaurant choices include the Salmon Cooker, Sourdough Bakery, Seattle Bay Creamery, Shucky Muckers, Taqueria El Burro, Yukon Jack's BBQ, Sourdough Pizza and Fisherman's Bistro.
Pirates Plunder headlines the retail shops located on Pier 57 which carries an impressive selection of both pirate-ty things and Seattle souvenirs. Here you'll find t-shirts, costumes, flags, hats, party supplies, drinkware, toys, models … you name it, it's probably here. Other shops include the Sports Den and Zongo Gifts.
Pier 57 is also a great place to just hang out, feed the seagulls and people watch. It is also nearby the Seattle Aquarium, Pike Place Market and many other dining choices.
http://www.minerslanding.com/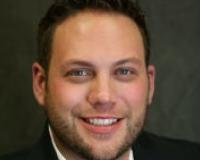 Author:
Ky DeWald
Phone:
206-409-3570
Dated:
February 17th 2017
Views:
521
About Ky: With a decade of experience, Ky's background in mortgage, finance, project management, negotiation...