Mind Your Business
Seattle has long been known as one of the top cities in America for business. In 2014, in fact, the US Bureau of the Census named Seattle America's Fastest Growing city and most of that growth is linked directly to a thriving, dynamic, and very humane business community that places a premium on a healthy balance of productivity and private life.
USA Today currently ranks Seattle as the Number One city in the US for inline charitable giving, a fact that can be traced back to the climate of giving that's been carefully cultivated by nearly all area corporations and spurred by the presence of the world's largest charitable giving organization, The Bill and Melinda Gates Foundation. The Wall Street Journal ranks Seattle as the country's number one city for job growth in small businesses, proving that a rising tide floats all boats. In an atmosphere that encourages special treatment of the job force, that attitude is contagious. And it creates explosive growth, as more and more workers are drawn to the city for better-than-competitive wages and job satisfaction. The Milken Institute Best-Performing Cities Index ranks U.S. metropolitan areas by how well they are creating and sustaining jobs and economic growth and, in its 2013 ratings, showed Seattle as the largest single-year jump among all major US cities.
Just in the past three years, Seattle has been ranked as America's Smartest City (Thinkexist.com), 2nd Best City For Women Entrepreneurs (nerdwallet.com), Second Best City for today's college graduates (CNBC), Number 2 for Overall Wage Growth Among Big U.S. Cities (citylab.com/Atlantic Cities), 5th Best Tech Startup City (Entrepreneur), 2nd in Top 61 Global Cities (Martin Propensity Institute), Forbes ranked as 13th of World's Most Inventive Cities, rated by Newsday as one of the fastest growing Small Business cities, and, maybe most importantly, recognized by Entrepreneur as Top Ten Cities Where The 'American Dream' is Still Alive.
In discussing all the multitude of things that make Seattle one of America's most appealing cities, we have and will, in this blog, discussed the magnificent scenery, the sports teams, the dining culture, music, education, the bounty of water sports and activities, the mild and moderate climate, and a hundred other virtues…and employers here have come to understand that it makes no sense at all to attract the Best 'N' Brightest to this gem of a city and then make them sacrifice that rich tapestry of life for extended hours in a cubicle. Most larger employers in the Seattle area regularly sponsor travel and cultural activities for their staffs, create flexible work schedules to allow workers the time they need for home and family and just plain enjoying life. Many even have gyms, video games, arcade rooms, quiet spaces for naps and focused thinking, and even a weekly happy hour when staffers, at the end of the day, are encouraged to bring in a bottle of wine or a local craft beer and share with co-workers, all in the name of team-building.
All of this taken into account, a picture emerges of Seattle as a city that's literally rewriting the book on the interface of real life and workplace and making the equitable, humane, and people-friendly philosophy signal the end of the phrase "Workplace Grind". In Seattle, the local business community has proven convincingly that massive productivity is far more the result of having a happy, doable balance of work and life than was ever created by cracking the whip.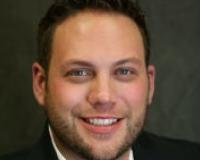 Author:
Ky DeWald
Phone:
206-409-3570
Dated:
April 1st 2016
Views:
535
About Ky: With a decade of experience, Ky's background in mortgage, finance, project management, negotiation...