If You Build It
Change is the essential fact of life. We rebel against it, refuse it, resist it, and even deny that it's happening…but it is, constantly, and one of the things about living in Seattle that's most indicative of that change is that ultimate plan to build to build The House of Our Dreams.
Contrary to our common knowledge of how cities work, a lot of new home construction goes on within Seattle's city limits. Even more takes place in its suburbs, of course, but Seattle's early history was that of a mill town, a railroad town, and a fishing village. Company-built housing, ranging from virtual shacks to solid middle-class homes, occupied a lot of what is today's most desirable real estate. Seattle is, stunningly, only 165 years old. It was incorporated in 1851 and was heavily industrial for most of its first 100 years. Some of the sturdier of those original company homes still exist, heavily remodeled and upgraded to meet changing codes but still between 85 and 110 years old. As these finally meet the end of their viability, they're torn down…leaving spaces that may well go for nearly a million dollars for a tiny, cottage-sized lot.
Whether you move to Seattle and retire or work here all your life, building around this area is still a very viable option. There are a couple of facts about doing it, though, that do bear stating.
Most Seattle homes are built atop a daylight basement. Why? Simple: water table. Seattle is surrounded by water. The water table, in places, is a few mere feet under your topsoil. Full basements in this area are very rare and usually built on hills like Queen Anne and Magnolia and Capitol Hill. They are a far costlier alternative and some builders lobby strongly against them. A full basement, in a Seattle-area home, will be poured and sealed as a virtual waterproof bowl; laid in one piece and double or even triple sealed against saturation. Those which are not treated with a real excess of caution inevitably leak, so sealant is big business in this area, as is foundation or slab-jacking, readjusting the level of homes which have settled unevenly. The ground, in places, is very soft and major pressure packing of the dirt under new homes is mandatory, as are thick, well-cured slabs. The ambient temperature in the Seattle area makes even daylight basements appealing for year-round cool wine cellars and guest bedrooms and Seattle's very hilly topography practically guarantees that every new home will feature a daylight basement, even in structures over one story.
Seattle's drinking water is among the nation's cleanest and while water shortages do happen around the Northwest, they're infrequent and of short duration. Utilities in this area run just about dead-even with the middle of nationwide utility rates and every civic ad public utility in the entire Northwest has embraced strict Green practices that are designed to cut usage and improve the local environment. And, as may go without saying, building with our greatest renewable resource, sturdy, adaptable Northwest wood, is more affordable here than anywhere in the Lower 48.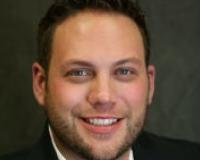 Author:
Ky DeWald
Phone:
206-409-3570
Dated:
November 17th 2016
Views:
544
About Ky: With a decade of experience, Ky's background in mortgage, finance, project management, negotiation...