Hot Town In The Summertime
First, we just made a joke and probably have to come clean: Seattle, in the summertime, is not really very much of a "hot town". Western Washington is many things to many people, but "sweltering" is not one of them. Seattle is temperate, with a capital T. Rarely dips into the teens (Or even the twenties!) in winter and rarely hits the nineties in summer. In other parts of the US, especially now that we're feeling the effects of global warming, a day in the mid-eighties is considered a very comfortable day.
But we are incredibly industrious in summer…mainly because we don't have a lot of it. Summer in Seattle sometimes doesn't arrive in full force until mid to late July. Temperatures hunker down in the seventies and stay there, except on rainy days, and we all go a tad crazy. Outdoor activity in Seattle and its environs – including cycling, running, swimming, sailboarding, hiking, sailing, fishing, and basically anything that can be done outdoors, in skimpy clothing – takes on an almost frenzied intensity. The average summer Seattleite makes a Tasmanian devil look like a frat-house slacker. And – as if the universe is compensating for the shortness of summer – our daylight hours here in the Washington coastal regions are incredibly long. Being on the Pacific coast, we get a curious phenomenon known as "light bounce"; the light of the vanished sun reflecting off the ocean, hitting our local atmosphere, and deflecting down onto us. Sunrise frequently comes before 5 a.m. and full dark happens sometime after 10 p.m. That leaves a ton of daylight hours in which to work and play and Washingtonians soak up every drop. The Seattle Mariners, of course, play the meat of their season in our summer months and an evening game figures to be played mostly in sunshine, with the lights on for maybe the last 30 – 45 minutes. About a mile from the stadium is Seattle's one true beach, at the foot of Alki hill, where steamy Seattleites and a huge number of tourists come to take a dip in the still-cool Puget Sound and get their toes into some actual sand. Real beaches, as in ocean beaches, are a little over two hours away, by car, and they are wide and magnificent and lined, from the Oregon to the BC borders, with great lodgings, restaurants, marinas, and tourist activities.
Summer is prime cruise season and daily trips by all the major cruise lines visit the summer version of Alaska – a vastly different place from the frozen tundra of the movies and shows like "Deadliest Catch" – carrying tourists to destinations like Ketchikan and Anchorage and the impossible beauty of the state's glaciers and whale populations, gone north for the short but epic summer.
But those deciding to remain in Seattle have the most opportunity-filled two months of the city's event calendar, with food and beer and cider and folk music and arts and theater and movie and fishing and cultural festivals happening literally on a daily basis, most of the outdoors because, when we do have great weather, we simply cannot stand to be indoors, missing a second. Take, just as an example, the first ten days of August. We find the beginning of SeaFair, the city's largest public festival, celebrating our nautical heritage. Following that come the Zoo Concerts at Woodland Park Zoo and downtown concerts at Westlake Center. There's Taste of Snoqualmie, Seattle Art Fair, Seattle African Heritage Festival, Magnolia Summer Fest, Salmon Festival and Parade, The Anacortes Arts Festival, Concerts at The Mural, Tilth Harvest Festival, Lantern ceremony at Green Lake, Blues in Port Townsend, the Tacoma Salmon Bake, The Renaissance Fair, Concerts at The Locks, Hurricane Ridge Bike Ride, Logging festival, Omak Stampede & Rodeo, Pike Place Market dinner, the South Lake Union Block Party…and that's just the major stuff. There are literally hundreds of smaller, neighborhood and civic events all over the area, every day of the summer.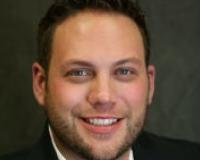 Author:
Ky DeWald
Phone:
206-409-3570
Dated:
July 15th 2016
Views:
443
About Ky: With a decade of experience, Ky's background in mortgage, finance, project management, negotiation...