Higher Learning
The University of Washington…Unless you've been living under a rock, you've heard of it. You may know it from its football team or its past basketball glories or for its rowing teams – perennial world-class crews that compete with the best on the planet – or maybe for its nationally celebrated medical center or its noted earthquake research facility. But, coming from another part of the country, maybe you only have a sketchy outline of the place, as many of us did when we first moved West.
The "U-Dub", as we locals call it, is a true urban university. It's located just to the northeast of downtown Seattle and occupies acres of prime real estate hard upon the shores of Lake Washington, where its football stadium – Husky Stadium, which recently underwent a $300 million upgrade – boasts one of the most breath-taking views of any sports stadiums in the nation. The sweeping expanse of the Cascade Mountains frames the end zone on the bowl's open east end and the 68,000 seats all have a glorious view of that scenic postcard and of the towers of downtown. Just next door is the university's intimate, hard-rockin' basketball court, Alaska Airlines Arena at The Hec Edmondson Pavilion. To the immediate west of the sports complex is a long, gentle hill that seems to state what the U-Dub is all about: nature. Trees are everywhere at this campus and lecture halls, research facilities, student housing, and public byways are all tucked into what amounts to an urban forest in which bewildered students carrying maps spend their first weeks in school just trying to find where their next class will be.
Washington's state school is an open campus. Residents of the state are welcomed to visit and see what their tax dollars have created and a robust campus police staff patrols relentlessly, 24/7/365, to make sure students have as free and creative an experience here as they would at a rural cow college. Like most college campuses, U-Dub is somewhat its own tiny city. A student who wants to keep their nose in the books need never leave campus to eat, play, work, and study. But the plethora of great bars and gathering places just around the campus give overheated brains plenty of options for where to cool down. On what students call "The Ave", University Way NE, you'll find gems like Big Time Brewing, a wonderfully funky old yellow brick building that features creaky wood floors, well-worn bars and wainscoting, terrific food, and an almost defiantly unpretentious attitude. Just down the street is Schultzy's Sausages, where lovers of German-style meats on a bun will find a little slice o' Heaven where they can sit, socialize, choose great craft beers, and study up for the next Big Exam.
Just down the back of that long hill, to the northeast of campus, sits University Village, a vey upscale little shopping center where you find artisan food of all kinds, a huge Barnes & Noble, trendy retailers like Banana Republic and J Crew and American Eagle Outfitters and The Gap, a large and comprehensively-stocked supermarket, and even an Apple Store. And all around, you'll find the homey, tree-shaded lanes of one of Seattle's most diverse and interesting neighborhoods.
The U-Dub keeps a lot of Seattle area students near home after they graduate high school, as they realize that their quest for a world-class education can just as easily be addressed right at home, within their own zip code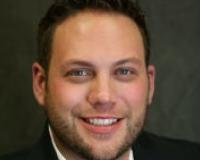 Author:
Ky DeWald
Phone:
206-409-3570
Dated:
October 20th 2016
Views:
409
About Ky: With a decade of experience, Ky's background in mortgage, finance, project management, negotiation...