Have A Marvel Ous Time At The MoPOP
Look out super villains – Seattle should be the last place on earth you'll be wanting to hang out with Seattle's MoPOP (Museum of Pop Culture) opens the world premiere exhibit, "Marvel: Universe of Super Heroes" on April 20, 2018. This brand-new exhibit will be chock-full of "super" stuff. Over 300 original artifacts will be on hand to view including rare artwork, costumes and props, many of which have not been seen by the public before.

As you'll wander down a variety of "streets," you'll be swallowed within the impressive set pieces bringing this mythical world to life including an immersive soundscape created by composers Lorne Balfe and Hans Zimmer. The new exhibit will share the story of Marvel history through the use of comics, film and other media (including the last 10 years of the Marvel Cinematic Universe) ahead of the company's 80th anniversary in 2019. In addition to finding the backstories of such comic great as Captain America Spider-Man, Black Panther, Doctor Strange and others, you'll see how the comics treated various issues of the years such as gender, race and mental illness.
"Marvel: Universe of Super Heroes" opens with a jam-packed grand opening weekend April 20-22, 2018 starting with a huge party on Friday from 8:00 p.m. to midnight. In addition to the exhibit, entertainment will be supplied by a number of official Marvel costumed characters, photo ops, interactive experiences, giveaways, DJ sets by Grammy-winning producer Pete Rock and performances by the hip-hop dance crew, The Massive Monkees.
Walk down the red carpet and take advantage of the photos ops with Spider-Man, Iron Man, Black Panther, Thor, Black Widow and more. Jump in the interactive displays featuring do-it-yourself cosplay, hero self-portraits and real-world robotics demonstrations. Tickets range from $11-33.
Opening weekend continues on Friday and Saturday from 10:00 a.m. to 7:00 p.m. where the official "Marvel: Universe of Super Heroes" poster designed by Marvel artist Nick Bradshaw will be given to the first 1000 visitors, more red carpet photo opportunities with your super pals, a superhero film production for kids with the Seattle International Film Festival and try your hand at designing (registration and a separate fee is required), building and experimenting with Marvel-inspired inventions provided by Pacific Science Center's Tinker Tank.
Learn what you super power is by using art supplies to tackle big issues happening in your community and how you can help solve them. Create your own comic starring yourself! Design your own super hero costume.
Tickets range from $25-$36 and includes all of the MoPOP's other galleries including the Science Fiction and Fantasy Hall of Fame, Star Trek: Exploring New Worlds, Scared to Death, Infinite Worlds of Science Fiction, Fantasy: Worlds of Myth and Magic, Indie Game Revolution, Nirvana: Taking Punk to the Masses, Wild Blue Angel: Hendrix Abroad 1966-1970 and the great Sound Lab.
MoPOP is located at 325 5th Avenue N., Seattle, WA 98109 and you can reach the office by calling (206) 770-2702.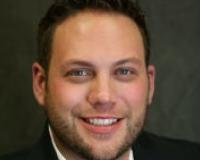 Author:
Ky DeWald
Phone:
206-409-3570
Dated:
April 10th 2018
Views:
380
About Ky: With a decade of experience, Ky's background in mortgage, finance, project management, negotiation...