Good Beverages And Fun Times In Seattle
Coffee shops and bars are a dime a dozen, so it takes something special to make a place stand out. In Seattle, we know of at least three that fit the bill.

Rocket Fizz Soda Pop and Candy Shop
127 Broadway Ave. East, Suite B
Seattle, WA 98102
(206) 328-4312
https://rocketfizz.com/locations/rocket-fizz-seattle-wa/
Yes, you can buy soda pop at any grocery store, but you won't find quite the selection found at Rocket Fizz. Just about any flavor you can think of has been turned into a bubbly drink and you'll find rows and rows of the stuff here including their own line of soft drinks with tasty-sounding flavors like Root Beer Float, Orange Cream and Watermelon. And surprise flavors like Marshmallow, Red Licorice and their own Rocket Fuel Energy Drink. But you'll also find flavors that you won't find anywhere else like Chocolate (they offer five different varieties), Carrot Cake, Corn, Bacon (three different varieties), Ranch Dressing and Martian Poop. But you'll also find just about any kind of candy a sweet tooth would ever want including brands that you haven't seen since you were a kid. You'll also find all kinds of memorabilia here too. The place is stuffed to the rafters with nostalgic and retro fun including concert and movie posters, tin signs, gag gifts, themed gift baskets and other fun stuff.
Flatstick Pub
240 Second Ave S.
Seattle, WA 98104
(206) 682-0608
http://www.flatstickpub.com/
They say that there are only two rules at Flatstick Pub: drink local and have fun. And they should know. Alongside their rotating taps of Washington-only beers and ciders, they also house an indoor 9-hole miniature golf course with some fun obstacles that make this course different from any other you've ever played at. Unlike Flatstick's Kirkland location, this one is set aside for those age 21 and older. The nine holes spell out S-E-A-T-T-L-E (plus two others) and feature Seattle icons and references to beer like the occasional beer keg obstacle. Green fees are $7 per person and while you don't need to book a tee time, they do recommend it. Flatstick Pub is also dog-friendly featuring a "Yappy Hour" Monday-Friday from 6:00-7:00 p.m. and all day Sunday. Receive $1 off pints when you bring in your Flatstick Pup! Other events include Duffleboard Mondays and Bingo Thursdays.
Beveridge Place Pub
6413 California Ave. SW
Seattle, Washington 98136
(206) 932-9906
http://www.beveridgeplacepub.com/
The owners of Beveridge claim that their name comes from an evolution from tavern to alehouse. It's a local place that emphasizes quality in all forms of ales, lagers, wines, ciders, meads, sake and more. Located in West Seattle, this place challenges any other location in town to have a larger bottle list selection. Beveridge has over 150 bottles on their shelves along with a "plethora" of non-alcoholic beverages as well. As for the food, they claim to offer "the most diverse selection without a kitchen." Instead, they provide a list of local restaurants that provide delivery or you can just bring in your own from home, they don't care. They would rather focus on what they do best. Good beverages, good service and providing good times.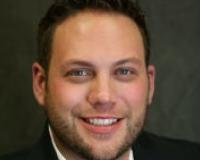 Author:
Ky DeWald
Phone:
206-409-3570
Dated:
January 17th 2018
Views:
260
About Ky: With a decade of experience, Ky's background in mortgage, finance, project management, negotiation...