Go Take A Hike
We get it. We know. We all need to exercise more. Often, we'll work out on the weekends and overdo it, causing us to be laid up for another week and the cycle continues. But working out shouldn't be a chore nor should it require hours to do. It doesn't have to be expensive either. No more excuses, we just need to move. Now, we just need to figure out where to go!

Instead of taking your usual stroll around the neighborhood, why not take a short drive to one of the following places on your lunch break or after work. Pack a pair of good walking or running shoes or maybe even pack your bike. Heck, throw in a pair of inline skates if you want. The following places offer picturesque places to stroll that will make this exercise thing a lot more fun.
Burke Gilman Trail
Golden Gardens Park
8498 Seaview P. NW
Seattle, WA 98117
One of the best paved trails in Seattle is also one of the most popular. Over the years, the Burke Gilman Trail has become a major "thoroughfare" for serious bicyclists but it is still a pleasant trail to walk on as well. One end of trail begins at the Golden Gardens Park which features views of the Olympic Mountains and Puget Sound. At the other end of the trail, you'll find the 192 Brewing Company (7324 NE 175th St. Ste. F.) in Kenmore which can be used as a fitting "reward" if you that's what you need to motivate you. The trail travels through various neighborhoods that each feature their own personality and charm.
Discovery Park
3801 W. Government Way
Seattle, WA 98199
Discovery Park is also a popular destination for many, but you'll see a whole lot less traffic throughout the 534 acres of the park. The trails are easy to walk on and are lined with fantastic views of the Magnolia Bluff, both Cascade and Olympic Mountain Ranges, sandy beaches, shaded forest areas and open meadows. Take the 2.8 mile Loop Trail for an easy way to weaves around the whole park
Olympic Sculpture Park
2901 Western Ave.
Seattle, WA 98121
(206) 654-3100
For lovers of art, you'll love taking to the gravel path that wanders through the Olympic Sculpture Park. The idea is simple: the park is designed to be a walking tour with numerous places to stop and reflect while discovering various sculptures and/or the Seattle waterfront along the 9-acre trail. The trail is open every day from dawn until dusk and there is no fee. The trail extends from the northern Seattle seawall to the southern end of Myrtle Edwards Park. Though there are some hills, the trail is fairly easy to walk with many distractions to stop and look at along the way.
Green Lake Park
7201 E Green Lake Dr. N.
Seattle, WA 98115
The three-mile paved trail that sits alongside Green Lake is perfect for walkers, runners and bikers whatever the weather or the crowds. On busy weekends, the park is often hopping with activity giving you much to look at and when the day is a bit on the dreary side, the lake because a restful and tranquil respite from the noise and hustle and bustle of the city.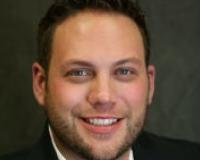 Author:
Ky DeWald
Phone:
206-409-3570
Dated:
February 6th 2018
Views:
310
About Ky: With a decade of experience, Ky's background in mortgage, finance, project management, negotiation...