Gifts For Those Tricky Recipients
Whether it's a co-worker whose name you drew for the "Secret Santa" promotion or an obscure relative you haven't seen in years, there is always one person that is difficult to buy for. To help, here are four shops (you may not even knew existed) that are ready to help you with your holiday merry-making.

For the Bookworm Who Doesn't Own a Kindle:
Elliott Bay Book Company
1521 10th Ave.
Seattle WA 98122
(206) 624-6600
The Elliott Bay Book Company have over 150,000 titles to choose from at the store's multi-level shop on Capitol Hill. This bookstore literally has something for everyone. They feature a large selection of new books as well as a nice collection of used ones too. Here you'll find signed first editions, limited editions, hardback books, paperbacks, audio books and more. They also have a nice children's section and a free story time on Saturdays if needed. This bookstore is also home to the Little Oddfellows Café and Bar which is open when the bookstore is. Hours are Monday-Thursday from 10:00 a.m.-10:00 p.m., Friday and Saturday from 10:00 a.m.-11:00 p.m. and Sunday from 10:00 a.m.-9:00 p.m.
For The Kid Who Needs Less Screen Time:
Top Ten Toys
120 N. 85th St.
Seattle, WA 98103
(206) 782-0098
For a toy store, you might be surprised by what they don't sell at Greenwood's Top Ten Toys: video games, Barbies, big commercial tie-in products and no swords or guns. At the same time, you will be thrilled to see what this large store does hold. The shop boasts of having the largest selection of toys that foster creativity, are kind to the environment, are educational, have a multicultural focus, largely gender neutral and less violent than any other shop in Seattle. With a range from the simple old-fashinoned top or hula hoop to high-tech science kits, you'll find arts & crafts, musical instruments, books, stuffed animals, wooden trains and of course, Legos! Store Hours: Mon.-Fri. 9:00 a.m.-9:00 p.m.; Sat. & Sun. 9:00 a.m.-7:00 p.m.
For Your Weird Uncle:

Archie McPhees
1300 N. 45th St.
Seattle, WA 98103
(206) 297-98103
Archie McPhees offers online shopping, but to get the full experience, you really need to see the store. Here you'll find many odd and strange things up close and in person. Just don't expect elegance here. Where else are you going to find the Nancy Pearl Librarian Action Figure or a Punching Nun puppet or The Crazy Cat Lady Game? Since 1983, Archie McPhees has proudly sold some of the weirdest stuff out there. You'll be sure to find that perfect gift for the one who has everything since you can never have too many pairs of underwear made for squirrels. Located in Wallingford, the shop is open Mon.-Sat. 10:00 a.m.-9:00 p.m. and Sun. from 10:00 a.m.-8:00 p.m.
For the Pop Culture Collector:
Funko
2802 Wetmore Ave.
Everett, WA 98201
You will have to go out of your way to visit this shop, but if you know someone who is a fan of Funko figures, t-shirts, key chains and other pop culture goodness, you will be glad you made the trip. Funko is the maker of POP! figurines and this shop sits at the base of the company's headquarters. Just about any pop culture character can be found here including Disney princesses, Marvel superheroes, Batman (both classic and current), Bugs Bunny and friends, classic Hanna-Barberra characters like The Jetsons and Huckleberry Hound, Star Wars, Harry Potter and more. Even the kids from Stranger Things and The Golden Girls are represented here in this clever tourist attraction/gift store. Don't be surprised if you buy a few things for yourself! Funko is open Tuesday-Friday from 11:00 a.m.-7:00 p.m., Saturdays from 10 a.m. to 7:00 p.m. and Sundays from 11:00 a.m.-6:00 p.m.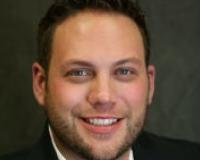 Author:
Ky DeWald
Phone:
206-409-3570
Dated:
November 29th 2017
Views:
191
About Ky: With a decade of experience, Ky's background in mortgage, finance, project management, negotiation...