Getting About In The PNW
So…you want to move to Seattle and you do the map trick that Tom Hanks did in "Sleepless in Seattle": you yank the map down and see that it's one, two, three four…maybe seven states away and kinda…all alone up there in the corner of your US map. The closest large city isn't even in America! That's Vancouver…not the Washington Vancouver but the one in British Columbia…in Canada, 142 miles north. By contrast, Denver is 822 miles from its next metropolitan neighbor, Phoenix, and 840 from Dallas…but Denver lies under dozens of major airline routes, so it seems more accessible. People think of Seattle as – a phrase we natives hear a lot – "waaaay out there." But when it comes to getting around the PNW or out to the rest of the western hemisphere, Seattle is a lot closer than most people would ever guess.
The main major airport in the Seattle area is Sea-Tac International Airport, located in a town that grew up around the airfield and is a combination of the names of the two cities that bookend it, Seattle and TAComa. It's a comfortable twenty – thirty minute drive from either city, straight down Interstate 5 and maybe two miles to its west. SeaTac offers direct, non-stop international flights to eighteen different destinations, including Beijing, Dubai, Hong Kong, Tokyo, and Reykjavik, Iceland. You can fly non-stop to twenty-four cities here in the Pacific Northwest, twenty-four cities in the East and Midwest, and 29 different cities in the American Southwest, including four different airports in Hawaii. Connecting flights can be made to literally any part of the planet. A recently completed light rail system now carries travelers with business in Seattle from the airport to downtown Union Station in about 18 minutes, and the southern leg, into downtown Tacoma and onward to the state capital in Olympia, is already under construction. Other air opportunities range from chartered flights originating out of Boeing Aircraft Corporation's downtown Seattle field, sightseeing flights from Kenmore Air's seaplane terminal on downtown's Lake Union, and jet charters by local icons Clay Lacy Aviation, as well as newcomers Black Jet, evoJets, Arrow, WestAir, and Paramount Business Jets.
By water, Seattle is served by major cruise lines, Holland America, Princess, Carnival, Celebrity, Norwegian, Oceania, and Royal Caribbean. Local favorite, Clipper Vacations, offers quick day cruises to Victoria, Vancouver Island, the City of Vancouver, the San Juan Islands, and a terrific whale-watching cruise that's among their most popular routes. Clipper also offers rental car, lodging, sightseeing, and even wine-tasting "self-cruises" to inland areas of Washington, Oregon, and BC. You literally pay them one very reasonable rate and everything – from your car to meals to hotels to wine tastings – is ready for you and paid for. A quick Manta search shows sixty different tour companies operating out of Seattle, catering to taste as diverse and bird-watching, fishing, dining, and tastings of spirits, wines, and beers.
The area is served by two major interstate highways, I-90, which terminates at the Seattle Mariners stadium in SoDo, SafeCo Field, after a 3,202 miles span from Logan International Airport in Boston. Literal coast to coast driving on I-90 is possible and it's a trip many Northwesterners make at least once or at least have on their Bucket Lists. North-South travel is carried by Interstate 5, which runs 1,381 miles from the Mexico-US border at Tijuana, to the Canadian border at Blaine, Washington. Branching off of these two highways are secondary interstate routes that serve literally every other part of the nation. So…yes, we do have a degree of "splendid isolation" here in Seattle but, in a very real sense, that isolation is a cherished matter of local preference and a rather quirky regional character, rather than geography. Getting here and getting back in as easy as traveling to any major city in the West and what you experience once you do arrive is unlike anything you'll find anywhere else in North America.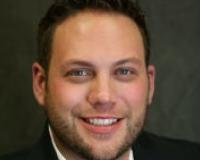 Author:
Ky DeWald
Phone:
206-409-3570
Dated:
April 14th 2016
Views:
558
About Ky: With a decade of experience, Ky's background in mortgage, finance, project management, negotiation...