Fun And Games
The greater Seattle area is increasingly becoming more clever with its entertainment choices with twists on the old fashioned bowling alleys, arcades and movie theaters. Here are just some of the best attractions offerings:
Lucky Strike
700 Bellevue Way NE Suite #250
Bellevue, WA 98004
(425) 453-5137
http://www.bowlluckystrike.com/locations/bellevue/
USA Today calls Lucky Strike the "bowling alley for the new millennium" with 16 lanes, dance floors, full bar, billiard tables and the Power Play arcade room. The place is unique in that it caters to both families and adults. It's modern and retro at the same time and unlike your dad's bowling alley, this one is smoke free!
Gameworks
1511 7th Ave.
Seattle, WA 98101
(206) 521-0952
http://www.gameworks.com/locations/seattle-washington
This 20,000 square-foot, family-friendly arcade is almost too big with 180 interactive video, ticket and prize games. It also has its own full-size restaurant, bar and private party rooms. Gameworks is also home to the new eSports LAN gaming zone for "gaming athletes" with 40 PCs, 20 Xbox One consoles, 5 Wii U Console games and more. Whatever your age, you'll have a good time here.
Puzzle Break
2124 2nd Ave.
Seattle, WA 98121
1423 10th Ave., Studios B and D
Seattle, WA 98122
Three different escape rooms, two different locations, one great time. These mystery, puzzle-solving adventures are designed for groups as small and two and as many as 14. These are great for families with older kids (at least age 16), a date night or something to do with a group of friends. The three adventures "lock" you in a room or similar space with no noticeable door to get out, but it's there, you just need to find all the clues to do so. The Puzzle Breaks currently offered are, "Escape from 20 Thousand Leagues," "Escape the Midnight Carnival" and "The Eventide Departure."
Portal Virtual Reality Arcade

2601 NW Market St.
Seattle, WA
(206) 494-0102
www.portalvr.us
Located in Ballard, Portal VR is an arcade unlike any you've ever experienced. Instead of rooms full of load games and bright colors, Portal features a number of empty black rooms with headsets. However, when you put the headsets on, a whole new world awaits. Here you can your risk your life by walking the plank high above a busy city, get lost in a snow storm and finish off a few zombies in an old mine shaft all in a matter of minutes. Because each room has its own adventures, you can bring little ones or a group of adults without worrying about the content. Snacks as well as hard and soft drinks are served here, but alcohol cannot be taken out of the bar area.
Seattle Pinball Museum
508 Maynard Ave. S.
Seattle, WA 98104
(206) 623-0759
www.seattlepinballmuseum.com
Another place for the young or the young at heart. This is more arcade than it is a museum as you can touch everything and play as many games as you for as long as you like. The space holds up to 50 pinball machines and a couple of video games all created in different eras from the early 1960s to 2017 and they games rotate each month. The only catch is you need to be at least seven years old to play, other than that, it's "free play" (after the initial charge of course.)
Family Fun Center
7300 Fun Center Way
Tukwila, WA 98188
(425) 228-7300
https://www.fun-center.com/tukwila
7212 220th St. SW
Edmonds, WA 98026
(425) 774-4263
http://www.fun-center.com/public/edmonds/index.cfm
Family Fun Center has two locations with indoor and outdoor games and attractions all loosely based with a Bullwinkle and Rocky theme. At the Tukwila location you'll find: Batting Cages, Bumper Boats, Bowlwinkle Lanes, Drop & Twist, Frog Hopper, Go Karts, Kidopolis Playground, Lazer Xtreme, Miniature Golf, Screamin' Swing, Sling Shot, Traffic School, and the XD Theater ooffering 6-D motion simulated thrill rides (some featured at the Portal VR above) with titles like, Pirates Rapids, Dino Safari, Road Hoggers, Cosmic Coaster, Haunted Mine and more. The Edmonds location features Batting Cages, Bumper Boats, Bumper Cars, Cowabunga Playground, Euro Bungy, Frog Hopper, Go Karts, Lazer Runner, Max Flight Space Coaster, Miniature Golf and the Sky Trail ropes course.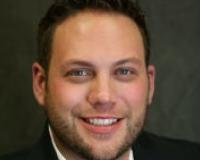 Author:
Ky DeWald
Phone:
206-409-3570
Dated:
June 30th 2017
Views:
264
About Ky: With a decade of experience, Ky's background in mortgage, finance, project management, negotiation...