FAQs Of Life In Seattle
Those of us who write these blog posts are not born 'n' raised Seattle natives. So, we bring in a transplant's viewpoint to the things that make Seattle so wildly appealing for so many tourists and newcomers, and clearly see those things about the place that are a little, just a wee bit, uh, quirky. So, with that in mind, we put together a list of Frequently Asked Questions about The Emerald City from a quasi-native perspective…because the real Seattle natives can be just a tad, uh, quirky.
Q: Does it really rain like that, all the time, in Seattle? Like, nine months out of the year?
A: Yes…and no. Seattle is the nation's fifteenth rainiest city. (Numero Uno? Mobile, Alabama, FYI) But natives who try to claim that "it really doesn't rain all that much around here" are practicing a peculiar form of denial. Seattle rarely ever has "rain", as that term is understood in the rest of the world. (Y'know, drops descending from the sky with vigor.) Seattle's "rain" is, for much of our year, a light mist that just gets everything kinda clammy and keeps the greenery really green but is wildly persistent. From October to about May/June, about five out of every seven days will have some degree of precipitation. Actual rainstorms are every bit as rare, here, as snowstorms, and we go most winters with maybe one or two snowfalls and no accumulation over maybe two inches. So, yes. It rains a lot here…but, no, not in the way you're thinking.
Q: Are people in Seattle kinda stand-offish? I've heard all about "the Seattle Freeze".
A: Again, that's a myth, with a thin edge of truth. The legendary "Seattle Freeze" is a native trait borne of the fierce independence of spirit that characterized the early settlers of this region, out of sheer necessity. The original Seattleites had legions of wild and aggressive animals to deal with, angry Native Americans who resented the newcomers, far more snowfall and stormy weather than we have now, tremendous windstorms that routinely swamped early watercraft, and an isolation that's a daily reality even now and was almost total in the 1800s. Seattleites are polite to a fault, but not effusively friendly and warm. There IS a bit of reserve to the Seattle character, a coolness which is changing every decade, as more and more people move here and change the communal vibe. It's no more trouble to make friends in Seattle than anywhere else but it may take a few weeks, as opposed to a few days. Hang in there.
Q: Are people really more educated in Seattle than other cities? Are they snots about it?
A: First part, yes. Seattle, Boulder, Ann Arbor, San Francisco/Palo Alto/Berkeley, and Washington, DC, are usually ranked as the top five most educated cities in the country; the exact order changing with the source of the list. What makes Seattle different from the others is that, while the University of Washington is located in the city proper, Seattle's ranking has less to do with its major college than SF/Berkeley or Ann Arbor or Boulder, and almost nothing to do with DC's intellectual base: politicians and staffers. Seattle's educational level derives from its work force and the hyper-educated legions of people who gravitate here to work in High Tech firms like Adobe and Google and Microsoft and Nintendo. Are they snots about it? For the most part, no. Most tech geeks are very nice and very personable folks, once you get past the techy veneer, but they do run in packs and sitting next to a table full of techies in a restaurant is like waking up in a country where you don't know the language. Ego is NOT the root of the occasional barbs aimed at Seattle's uber-educated over-achievers. Total immersion in their scientific culture creates a certain distance…but one that can be bridged quite easily.
In future posts, we'll get into these FAQs more deeply but this is a start; a good basic primer to the Most Asked Questions about America's most interesting city.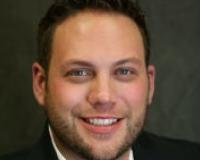 Author:
Ky DeWald
Phone:
206-409-3570
Dated:
September 2nd 2016
Views:
324
About Ky: With a decade of experience, Ky's background in mortgage, finance, project management, negotiation...