FAQ Part II
As a follow up to our last FAQ session on Seattle and the, ahem, hundreds of questions usually asked by new-comers, here is Part II of Frequently Asked Questions…
Q: "I like sports and I feel like Seattle is just not a city that wins a whole lot. What is the sports scene really like there?"
A: As a superficial factoid, yes, Seattle is not a "Title Town" in the same way that Green Bay or Boston or New York is…but then very few cities are. Everyone knows of the Super Bowl Championship of the Seattle Seahawks, back in 2013 and a few even know that the Seattle SuperSonics won the NBA title back in 1979. But that overlooks the University of Washington, which has won over one hundred and fifty PAC-10 (Now PAC-12) conference championships across all varsity sports, and seventeen national championships in its history. The football team is currently ranked Number Eight, nationally, as of this writing, and has a legitimate shot at a national title and a Rose Bowl bid. The Seattle Sounders of the MLS are easily the most popular franchise in American professional soccer and regularly sell out CenturyLink Field, the home of the Seahawks…But what goes unsaid in Seattle's tales of championship woes is the rabid, near-fanatical support for all these teams by a huge legion of NW sports fans. CenturyLink Field is officially the loudest spirts stadium on earth and has gotten loud enough, on one memorable occasion, to register as a minor earthquake(!) on the seismographs at the University of Washington. Being a bit isolated from the rest of the country makes Seattle a city in which sports are insanely popular and its teams generate fiercely loyal – and vocal! – fans.
Q: "I'm from the Midwest and I've heard that Seattle is all about weird food. Can a family that loves meat 'n' potatoes dine out in a city that loves seafood and kale?"
A: Well, to begin with, kale is no more popular in Seattle than it is anywhere else and, although we do love seafood and eat tons upon tons of it, Washington is also a primary producer of beef cattle and even features home-grown Kobe and Wagyu steaks. Several of our iconic local restaurants – such as Duke's. The Metropolitan Grill, The Brooklyn, Daniel's Broiler, Anthony's, and the dazzling John Howie Steak – feature award-winning steaks, right alongside the salmon and mussels. And Idaho is right next door, so the potatoes are a slam dunk for any hungry carnivore.
Q: "Being that far north, winter in Seattle must be a continuous blizzard and ice fest. With the brutal winters we have back in the Ohio Valley, what must Seattle be like?"
A: According to USA Today, Seattle doesn't even make the Top Fifty of their list of coldest US cities or annual snowfall. It looks, on your map, like we're exactly one degree of latitude off the notoriously and heinously frigid International Falls, Minnesota, and four degrees above the legendarily frosty Buffalo but Seattle has an ace up its sleeve: a convergence zone. Seattle is situated smack in the middle of a temperate weather system formed when the large-scale air flow splits around the Olympic Mountains and then converges over Puget Sound. That makes it rainy but warmer than everything around it, and the two mountain ranges – The Cascade Mountains to the east and Olympic Mountains to the west – catch almost all the snow passing over. Winter in Seattle rarely hits even the low twenties in temperature and very rarely shows more than four inches of snowfall…and, in some years, we have none of either. Seattle is, in fact, one of the most livable large cities in the US, in average temp and precip terms.
We'll have more of our FAQs coming up in future posts. Stay tuned for a lot more valuable information you'll need for planning a move to the Seattle area.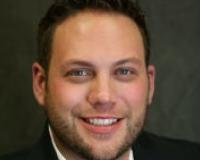 Author:
Ky DeWald
Phone:
206-409-3570
Dated:
September 14th 2016
Views:
229
About Ky: With a decade of experience, Ky's background in mortgage, finance, project management, negotiation...