Eastside Seattle Includes A Mix Of Plain And Fancy
In our past two collections of Seattle neighborhood profiles – drawn from a group of two dozen+ local and transplant realty agents, writers, and regular folk – we've gone north and west. Today, we hit the Eastside; not of King County but of Seattle, those neighborhoods hard against Lake Washington and bordering downtown and South Seattle.
Again, we compiled the remarks and numerical ratings of all twenty-six participants and excerpted their comments, some of which ran on for almost a page. Seattle evokes effusive praise from a lot of people, especially those who moved here from the East and Midwest. As a major city, it's enough like its Eastern and Midwest counterparts to be familiar and suffers far less of the crime and urban blight of most major urban areas. And the full comments reflected this. What you read here is edited, but verbatim…
Capitol Hill: 9.3/ "Seattle's music, arts, and theater nexus. Gay-friendly, bustling, and wildly eclectic…it's the hidden gem of the Seattle food culture; cutting edge cafes and bistros everywhere…legendary for its bars and music venues, and that's not to mention bold, progressive theatres…When you get past all the commercial parts, capitol Hill is a vibrant youth culture, where anything from tech start-ups to performance art is not only possible but encouraged…easily the city's most fun and eclectic neighborhood."
Portage Bay: 9.4/ "The whole place clings to a long, curving hillside that runs down to that postcard bay, just off the University campus. It's so small and cramped that it's hard to get a car in but it's such a wonderful community!...so charming, so neighborly. We came here from Nebraska and figured Seattle people would be a little aloof. Boy, were we wrong!...There's something surreal about Portage Bay, like it's other-worldly…the place is maybe a hundred yards from the University and it feels like it's in the forest…the easiest part of Seattle to get around from. Right off 520 and the I-5 junction."
Montlake: 9.4/ "A true enclave of academia; maybe one of the tightest in the country…small, charming business district segregated from housing by Rt. 520 and Montlake Boulevard…Tree-lined, twisting lanes, stunning after dark, just to stroll and take in the ambience…The tiny park on the Ship Canal, on the Hamlin-Shelby loop, is a little bit of paradise…we're on the east end of Montlake, so the arboretum is literally our back yard!...walk to Husky's games, walk to work at the U-Dub, what could be better. I don't see myself ever leaving."
Madison Park: 9.5/ "…gorgeous streets, tons of trees, beautiful lake views, and a tiny, gem-like shopping district about a block back from the water…an totally eclectic mix of cultures, largely upper-income and university faculty, with a small but intense culture of ideas…I love the location: no congested through traffic because this is the end of the line. Quiet and hauntingly beautiful at night…that amazing arboretum, right there between Montlake and Madison Park! We picnic, walk trails, canoe, and play Frisbee there…fabulous restaurants and a great mix of small businesses."
Madrona: 9.5/ "…a wildly diverse neighborhood up on top of the hill segues into million dollar houses on the long slope down to the Lake. Every home has a breath-taking view!...two scant blocks of commerce on the crest and tight-knit neighborhoods down to the lakefront…the ethnic mix is what I came to Seattle for: black, white, Asian, Euro-transplants, gays, Hispanics, all in one place. And all peaceable and open-minded…my very favorite part of the city, like a small town of its own, with the world close at hand."
Leschi: 9.7/ "…the best part of Seattle, hands down. I wake up and walk out onto my deck and think, 'Wow…I live here!' I've been doing that for eighteen years…you see the Cascade range to the east and there's Mt. Rainier to the south, looking like a Disney backdrop. Just a magical place…The original Anthony's is there and it's still one of the area's best restaurants…the wine selection at the Leschi Market is astounding…little marinas, parks, walkways, and the traffic isn't heinous. We love it there…like a get-away out of the city, without leaving the city."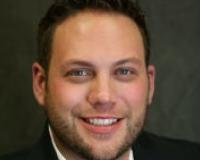 Author:
Ky DeWald
Phone:
206-409-3570
Dated:
June 14th 2016
Views:
511
About Ky: With a decade of experience, Ky's background in mortgage, finance, project management, negotiation...