E Pluribus Unum
Seattle, as is the case with most larger cities, is really more of a collection of small towns than a homogenous whole. In choosing this odd, slightly off-center place as somewhere to resettle, transplants frequently talk of speaking with any number of residents before deciding and became so intrigued by the tales of this neighborhood's history or that one's exciting future that they soon started explaining the move to friends, saying things like, "Oh, we're moving to Ballard…uh, which is part of Seattle." Even within the city's core, newcomers will say, "I live in Belltown" or "I have a place in Pioneer Square" or "We just love Magnolia", sometimes never even uttering the word "Seattle".
Here in Seattle, however, the differences in attitude, ambience, amenities, and general style of life are maybe as vivid as in any American city. Whole populations of immigrants have evolved into discrete, charming, clearly-defined towns within Seattle city limits. Scandinavians, who came to the area in the 1800s by literal boatloads, founded Ballard, just to the northwest of the city's core, around the familiar environs of a long waterfront and a narrow bay, with an incredible vista of snow-capped mountains on all sides. The Seattle climate is very comfortable for people from the Scandinavian countries and Ballard is a virtual North Country city-within-a-city to this day; one of the only places in the area where lutefisk is a regular option on restaurant menus. Just South of the downtown core lies The International District, where Asian populations by the dozens live comfortably and where Seattle's beating heart as a food city really evolved. Its narrow streets offer Asian regional cuisines of every known type and even a few surprises, too, like the city's most authentic Cajun-style crawfish joint. To the south of the ID is Rainier Valley, a long, curving trough that leads down almost to SeaTac International Airport. In the Valley, various Hispanic and over 30 other national cultures are represented on the flags that line its main thoroughfare, Martin Luther King, Jr. Way. In Crown Hill, you'll find Middle Eastern neighborhoods that sit cheek-to-cheek with Indian and Pakistani blocks. And that intermingling goes on all over the city and region.
But nationalities are possibly the smallest character factor. Artistic enclaves have sprouted in more than a dozen parts of the city, like the visual art and performance studios that now occupy old warehouses and heavy industrial factories, vacant for decades, that line the streets of Georgetown, about three miles south of downtown. An intense and thriving music and visual arts scene still, more than a decade after the demise of "grunge rock", lives on in Capital Hill, just east of the core, while dance and theater and design houses form the character of Belltown and The University District. In SODO, the downtown core's closest southern neighbor, you'll find burgeoning metal sculpture, woodworkers, painters, and large scale visual arts studios. Seattle is bursting with groups, large and small, of people who live to Do Things, and life among that sort of creative focus can be a hugely awarding experience.
For those whose tastes in homes run to a bit more upscale and genteel atmosphere, Madison Park, just east of downtown, and its neighbors, Madrona and Leschi, form a lakeside enclave of writers and professors and doctors and white-tablecloth restaurants and fine specialty shops that rivals anything San Francisco or Vancouver has to offer. Laurelhurst, just to the east of The University District, and Ravenna, just to the north, balance the Uptown with the Down Home in pretty, well-kept neighborhoods and magnificent views of both Lake Washington and the cityscape, and nearly every part of Seattle boasts spectacular vistas of the ring of gorgeous mountains that surround the city: the Cascades to the east, the Olympics to the west, Mount Rainier to the due south, and the year-round snow-capped majesty of Mount Baker to the north.
Seattle's varied neighborhood pulses and faces and temperatures are really too many to completely lay out here. That's why talking – either by networking or online forums – with Seattle natives is a great idea. No matter what your own background or comfort zone, Seattle has a place that you can not only live comfortably but probably even find, after a time, you can truly call "Home".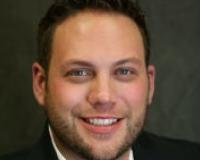 Author:
Ky DeWald
Phone:
206-409-3570
Dated:
March 1st 2016
Views:
420
About Ky: With a decade of experience, Ky's background in mortgage, finance, project management, negotiation...