Down South
If you've been reading these thumbnail sketches of Seattle neighborhoods, you know the parameters: survey of 26 Seattleites, some in real estate, most in other professions, including journalism, medicine, software development, retail sales, and even one professional athlete. They were asked to rate Seattle's neighborhoods on a ten-point scale, responding to only those they knew first-hand. We took the written impressions and excerpted them for each location.
Today…we delve into what is arguably the least known section of Seattle, the South End, an area that was originally one of the city's premier destinations but fell into disrepair back in the 1930s. Today, it's among the most diverse and vibrant parts of America's most eclectic city…
SoDo: 9.0/ ("SoDo" was originally named for its location, just south of downtown and just south – more to the point – of the Kingdome, the old Mariners/Seahawks indoor stadium that was torn down in 1999. "South Of the DOme") "It's an exciting area for us, as a young family. We're in the north parking lot of CenturyLink Stadium and the kids' school is only seven blocks away. It's two blocks from SafeCo Field, so we see the Mariners a LOT!...I moved our business to SoDo back in '04, before the gentrification really got into gear. Now, it's my hottest location out of our three and even walk-in trade is picking up…Residential blocks in SoDo are a fairly new thing but people seem to love the place. I know we do. It's right at the junction of I-5 and I-90 and the way I travel, it couldn't be more convenient."
North Beacon Hill/Beacon Hill: 9.2/ "This was, at one time, the richest neighborhood in Seattle but the migration to the suburbs almost killed it. North Beacon is back, now, in a major way, anchored by the presence of Amazon Headquarters in the old VA Hospital. Every house on our block has been renovated and the work is just beautiful!...We were on a tight budget when we moved to Beacon Hill back in 2000, and we planned to move, one day. But we fell in love with the place and our house and we've been able to make it into a real dream home!...The great thing about Beacon Hill is real neighborhoods and wonderful diversity. We didn't want our kids growing up only seeing different cultures on TV and here, we have seven different nationalities represented just on our block!"
Mt. Baker: 9.4/ "Mt. Baker never actually declined much but you can only get here with some backstreet driving, so that held land values down. We have a gorgeous view of Lake Union, in a house built in 1928, that we've completely redone. I doubt if we'll ever move…The tiny cafes and tree-shaded lanes make this place feel like a small town and, of course, the views of the Lake are magnificent…We got twice the house here that we would have gotten in Leschi or Madison Park and great neighbors. This feels, to me, like the 'Seattlest' of all the city's neighborhoods."
Columbia City/Rainier Valley: 9.4/ "The city's Comeback area, a place where Old Seattle meets New Seattle and everybody gets along…Some of the area's best restaurants, a thriving music scene, small clubs and great bars, and easy access to both interstates…I can get to the airport in fifteen minutes by car or walk to the stop on Rainier Avenue and take the train out. And I have about twice the house I found anywhere else…It's just perfect for us. I work downtown and I train in and back every day. Eight minutes each way. I can get to both interstates in five minutes and the airport in twenty. And, I have world-class neighbors!"
Rainier Beach: 9.4/ "It's not actually a "beach" beach, like you normally think of it but the views of Lake Washington are so close and there are parks all along the lake. It's just beautiful…We're almost at the airport, really, and we have a front deck overlooking the lake. Just love it!...I-5 is just over the hill and I love the ethnic restaurants and the display garden…It gets industrial at the south end but the neighborhoods on the north end are so charming and intimate…I had no intention of staying here. This was our starter home, but we fell in love with the place, going on 17 years, now."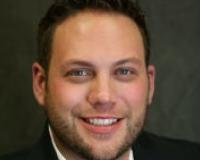 Author:
Ky DeWald
Phone:
206-409-3570
Dated:
July 7th 2016
Views:
533
About Ky: With a decade of experience, Ky's background in mortgage, finance, project management, negotiation...