Dining Alfresco In Seattle
When we Seattleites are stuck in the middle of the work week with temperatures reaching into the 90s, there really isn't anything better than splurging a bit by going out and dining at a great restaurant with a cool breeze complimented by a beautiful sunset. From seafood to burgers, here are some of the best places in town to enjoy the dog days of summer.

Ivar's Salmon House
401 NE Northlake Way, Seattle, WA 98105 - (206) 632-0767
Located on the north side of Lake Union, Ivar's Salmon House is unique in that the restaurant is housed in a replica of a Northwest Native American longhouse that serves alder-smoked seafood and chicken dishes in a warm atmosphere. This is great for the winter, but for the summer, enjoy dining on the outdoor deck with views of boats going back and forth along Lake Union with the Seattle skyline in background. There is also an outdoor Fish Bar offering more casual-styled seafood (fish and chips) that will make a smaller dent in your wallet with the same view.
Uneeda Burger
4302 Fremont Ave. N., Seattle, WA 98103 - (206) 547-2600
When you need a burger, this is the place to go. Located in the artsy Fremont neighborhood, Uneeda Burger features and all-weather patio in addition to their regular dining room. Nothing fancy here – just picnic tables – but that's all you really need for delicious meal of burger greatness and sides of tater tots, onion rings, hand-pulled shakes made with Snoqualmie ice cream, etc.
Elemental Wood Fired Pizza
2634 NE University Village St., Seattle, WA 98105 – (206) 524-4930
Elemental Wood Fired Pizza is a favorite with families. Instead of crayons and paper to keep the young ones busy, this place provides the tikes with a mound of dough for they to shape however they see fit and then they can snack on their own creations afterwards. They recommend pulling up a chair on their patio, grab a cold one and enjoy "the best happy hour in town." If this location doesn't suit you, they have to two others at Columbia Center and Tacoma.
Dukes Seafood and Chowder
901 Fairview Ave. N., Seattle, WA 98109 - (206) 283-8422
This is just one of the Duke's seven locations, but the South Lake Union location is a favorite of many. It's one of the chain's first restaurants and has great outdoor seating right off the lake. Later this year, Dukes will move up the lake to a larger location with a larger patio to match plus an additional second story deck. Dukes serves up "crazy good food" including Copper River Salmon, Crab "Un" Cakes (made of 80% crab), their own "appeteasers and award-winning chowder. Mondays make for another good reason to stop by – bottles of wine are half price.
Skillet Diner
1400 East Union St., Seattle, WA 98122 - (206) 512-2001
After years of serving customers out of their Airstream food truck, Skillet opened their new diner in Capitol Hill in 2011. They describe their place as "a neighborhood joint doing our best to make the place feel relaxed, service attentive and easy, and the food approachable yet focused." The tables outside make for a great place to people watch while consuming dishes made from fresh, locally-sourced ingredients.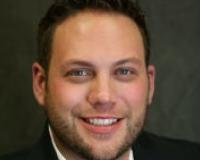 Author:
Ky DeWald
Phone:
206-409-3570
Dated:
July 10th 2018
Views:
379
About Ky: With a decade of experience, Ky's background in mortgage, finance, project management, negotiation...