Cupcakes Worth Skipping The Grocery Store For
Many people are not aware that there is a whole different class of cupcakes that are not made at large grocery store chains or even made at home from Betty Crocker cake mixes. Sure, they can be tasty, but they are nothing like that the gourmet cakes found in various family bakeries in Seattle. Here you'll find buttercream frostings made with real butter instead of shortening and fresh, unique flavors other than vanilla or chocolate. Here's where to find the best.

1111 E. Pike St., Seattle, WA 98122 – 206.701.9579
2052 NW Market St., Seattle, WA 98107 – 206.701.6238
1101 34th Ave., Seattle, WA 98122 – 206.701.6240
4556 California Ave. SW, Seattle, WA 98116 – 206.701.6266
108 Pine St., Seattle, WA 98101 – 206.443.8674
1935 Queen Anne Ave. N., Seattle, WA 98109 – 206.285.1447
Fit for a king, Jody Hall's bakeshop's menu features locally sourced, organic ingredients and delicious flavor combinations such as Washington Blueberry Lemonade, Peach Bourbon Crumble, Strawberry Shortcake, Blackberry Mascarpone and many more. Gluten-free options, ice cream and espresso beverages are available as well.
Dahlia Bakery
2001 4th Ave., Seattle, WA 98121 – 206.441.4540

Nobody makes a better buttercream frosting that the Dahlia Bakery. The Tom Douglas bakery makes fresh batches of luxe chocolate and non-chocolate varieties of cupcakes like red velvet and walnut with brown butter cream cheese frosting every day. The cakelets come in mini and regular sizes—until they sell out, that is.
3510 Fremont Ave. N., Seattle, WA 98103 – 206.442.1115

Who knew that you create tasty cakes out of such odd ingredients as rice flour, maple syrup and other vegan-friendly items (along with quality organic cocoa) to create gluten-free wonders? The Flying Apron did and they serve these up every day. Try the Cardamom Chair cupcake for totally new experience.
1815 N. 45th St. Seattle, WA 98103
2612 NE University Village St., Seattle, WA 98105
600 Pine St., Seattle, WA 98101
400 Fairview Ave. N., Seattle, WA 98109
(All locations use one phone number: 206.632.7020)

Trophy Cupcakes consider themselves to be the city's "Cupcakery" where you'll always find a new flavor-of-the-month cupcake. Some recent examples include the Blueberry Pie cupcake (which is like two treats in one!), the Chocolate Graham Cracker aka S'more, the pink Snowball, Cookies and Cream, Snickerdoodle and Almond Joy. This is also a great place to find a great variety of Macarons!
2209 4th Ave., Seattle, WA – 206-441-4240
Belltown's Yellow Leaf Cupcake Co. offers crazy flavored cakes such as sweet Potato and Brown Sugar, Coconut Lime, Pancake 'n' Bacon and traditional flavors like Belgian Chocolate, Classic Red Velvet and Simply Vanilla. All come topped with airy whipped frosting, but don't get too attached as flavors change regularly.
518 15th Ave. E., Seattle, WA 98112 – 206.395.4623
Another gluten-free wonder store is the Nuflours bakery on Capitol Hill. Wheat doesn't even enter this kitchen. In addition to such bakery items you expect such as muffins, scones, cakes by the slice, brownies, lemon bars and cinnamon rolls, you'll cupcakes in flavors like traditional Carrot Cake with cream cheese frosting and others.
4865 Rainier Ave. S., Seattle, WA 98118 – 206.723.6023
This James Beard Award-winning bakery is considered a cornerstone of Columbia City and is known for their Buttermilk cupcakes with seasonal fruit and Lemon Curd with Mascarpone whipped cream.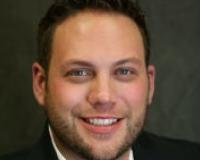 Author:
Ky DeWald
Phone:
206-409-3570
Dated:
July 31st 2018
Views:
373
About Ky: With a decade of experience, Ky's background in mortgage, finance, project management, negotiation...