Crosstown Traffic
Traffic…Holy Cow, isn't this really everybody's and every large city's worst nightmare? The simple fact is that almost no American city was planned and designed to accommodate their current populations or the armies of cars that we all maintain. Expanding roadways and building interstate systems is practically impossible, now, in any larger sense, given the Byzantine complexity of obtaining necessary right-of-way from land owners and businesses. The massive disruptions involved in even maintaining existing streets makes road improvement a messy problem and forces even more drivers onto the bust highways.

Seattle does, in fact, share the same geographic challenges as other large Western cities: Portland's waterways and bridges, San Francisco's hills and harbor. But there aren't as many bridges and our hills are not as many or as daunting. The central problem with Seattle's geography is that the city was originally built in a long, narrow valley that runs from Queen Anne Hill, at the northern end of downtown, almost down to Seattle-Tacoma International Airport in SeaTac. To the east of downtown sits First Hill, an almost vertical climb that is, mercifully, rather short, and Capitol Hill, a longer incline that runs down to the Ship Canal at the University of Washington. Any meaningful quantity of traffic must be routed around these massive speed-bumps, and that's how the complex of I-90, I-5, and Washington Route 520 evolved. The vast expanse of Lake Washington, to the east of downtown, necessitated at least two bridges to get people in and out of Seattle, so the state and federal government built two of the most expensive bridges ever built, the 520 Evergreen Point Floating Bridge and the I-90 Floating Bridge, two multi-lane pontoon bridges that carry traffic across the surface of the lake. The northern span, the 520 Bridge, is currently undergoing a major expansion and streamlining and will be completed by early 2017, giving it a 25% increase in capacity.
But the major challenge for Seattle drivers is the antiquated Route 99 viaduct, which is slated to be replaced by a tunnel by 2020. The tunnel is currently being bored out by a massive drilling machine called Big Bertha...which has been delayed several times when it encountered colorful artifacts from Seattle's old waterfront. Drilling in back in progress and will eventually offer far faster cross-town flow and a series of lovely parks on the tunnel lid. The city streets of Seattle carry much of this viaduct traffic now and traffic can be heinous, at times, especially when compared to flatter, less confined geography of cities like St. Louis, Dallas, and OKC, but is maybe even easier to traverse than larger cities like Chicago, Atlanta, DC, NYC, and Los Angeles. Drivers who take the time to learn Seattle's layout can, in almost every situation, find a reasonable way around more serious traffic snarls and – as the area's might rail system expands and these two major projects reach completion – driving in and around Seattle will become a lot easier and more scenic and make one of America's most livable cities even more appealing.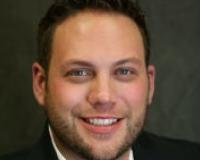 Author:
Ky DeWald
Phone:
206-409-3570
Dated:
September 19th 2016
Views:
333
About Ky: With a decade of experience, Ky's background in mortgage, finance, project management, negotiation...