By George
It's common knowledge that the state of Washington was named for…well, you know: that guy; our first president, Virginia native, the one with the wooden dentures, and guy who was very fond of the occasional bottle of kicky French red. The state is named for him. There's a town – called (NOT kidding) "George, Washington" – named after him and now the home to one of the nation's premier concert venues, The Gorge Amphitheater. And there are several places around the state that use various permutations of the name, the most notable of which is the South Seattle neighborhood of Georgetown.
Bear in mind that Seattle was originally "discovered" (by white men; the area was a home for indigenous people since the end of the last glacial period, 8,000 years ago.) in 1851, which, in comparison to a lot of major American cities, is shockingly recent. Seattle really doesn't have a tremendously deep history, at least of the recorded kind, so tales of its early days are very fresh and vivid and artifacts of those times are seen everywhere. As you might expect, Seattle has always been involved in fishing, shipping, and everything else that happens on the water, and most of the rather rough 'n' tumble history of the maritime culture took place in and around downtown Seattle. As the city grew, everything involving heavy industry – at first, just sawmills that grew as a result of all the nearby logging and rail yards that serviced the trains that carried seafood and lumber to the rest of America – was gradually pushed to the southern limits of the city; a long, flat plain that was just barely above sea level and was too swampy to support the more genteel downtown life. The reasons were also practical: flat land facilitated the building on railroad tracks and factories that serviced the rail carriers. Repair shops were needed, there at the continent's edge, and the area became the logical place to put them. Along with the sort of blue-collar men who worked those jobs came a culture of saloons, cheap lodgings, brothels, barber shops, greasy spoons, and meager housing of the type provided by the companies who brought in the workers. As the city grew, this area became the place where the proper gentlemen of Seattle's upper crust slipped away for a little guilty pleasure.

And, so, Georgetown was born.
If you get the image of our first president spinning in his grave because his name was attached to a veritable den of iniquity, you're vibing hard with the Seattle city fathers, who tried several times to bring the unruly, embarrassing Georgetown toward some standard of gentility. All attempts failed. Georgetown became that forgotten place that many cities have: a place that decent citizens just don't speak about and never, ever go. About twenty years ago, however, a curious thing happened: all those kids who fell so hard for Grunge rock and alternative lifestyles started venturing into G'Town 9 as many locals call it) and some of them stayed. Old buildings were bought and gentrified. Restaurants that served more than ham 'n' eggs and stringy steaks popped up. Art galleries sprouted in unlikely places. A major brewery – Georgetown Brewing – came into being and was so good, so fast, that even more younger folks streamed in.
Today, Georgetown is still wonderfully rough around the edges, by the genteel standards of Seattle Proper, but is throbbing with a wonderfully compelling vibe that draws more and more people every year to not only visit but to live there. It's becoming rare to find a building that has not been repurposed and rebuilt for a purpose almost worlds apart from the original train yards and foundries that established the place. Georgetown is now a "Must See" destination for anyone who wants to see where Seattle is going…and where it's really been.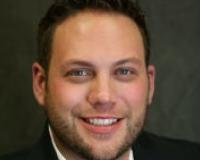 Author:
Ky DeWald
Phone:
206-409-3570
Dated:
October 5th 2016
Views:
294
About Ky: With a decade of experience, Ky's background in mortgage, finance, project management, negotiation...