Best Seattle Museums For Kids
Seattlites often forget that some of the best places to take your kids are also the perfect place to explore on rainy days. These children museums will seem like indoor playgrounds to your children who will probably end up learning a thing or two just by playing and being a kids. As opposed to regular "adult" museums where "do not touch" signs are everywhere, here, kids are encouraged to touch and play with just about everything they see. Here are the area's best pint-sized museums to explore:

Seattle Children's Museum
305 Harrison St.
Seattle, WA 98109
(206) 441-1768
https://thechildrensmuseum.org/
Located smack dab in the center of the Seattle Center, the Children's Museum offers amazing adventures for kids with details mom and dad will appreciate. The newly renovated Cog City explores cause and effect with different sized balls and lots of tubes hidden in a "city" while the Metropolitan Market provides a pint-sized version of their store for kids to learn nutrition facts. However, the most eye-catching section is simply named "Mountain" where kids can discover the great outdoors – indoors. The mountain is surrounded by almost life-sized fir trees that really makes it's feel as if you are out in the woods.
KidsQuest Children's Museum
1116 108th Ave NE
Bellevue, WA 98004
(425) 637-8100
http://www.kidsquestmuseum.org/
The star of the show at the KidsQuest Museum is the Atrium Climber which is also the largest exhibit. Here, kids can climb in, on and around a two-story work of art. Other play areas include Bellevue Mercantile is a store and barn set in 1915 where kids can gather eggs, give the a cow a (virtual) wash, run things up on the register and more. On the Go is an area to learn about motion with a large conveyor belt where kids can load and unload a delivery truck. Finally, there is the Water play area where kids can explore tides and currents with real water.
KiDimu Discovery Museum

301 Ravine Ln NE
Bainbridge Island, WA 98110
(206) 855-4650
http://www.kidimu.org
Kids will have fun exploring the Pirate Treehouse before strolling through Our Town where they can examine a real electric car, get "money" at the Dollar & Sense Financial Center, picnic at the Waterfront Park, stop at the Medical Center and ride on the KiDiMu Ferry Boat. The Science and Literacy Hall is features fun with golf balls in Motion Madness, Fun with Physics and the Magnet Wall. Finally, the Totally Tot area is set aside just for little tikes.

Discovery Village
4835 Borgen Blvd
Gig Harbor, WA 98332
(253) 858-4835
http://www.discovery-village.com/
Although probably the smallest of all of these museums, the Kids Discovery Museum packs a punch. Designed primarily for preschoolers up to nine years of age and feature four main play exhibits including the Playtime Indoor Playground, a Farmer's Market, a Veterinary Clinic, train station and making their own pizza the neighborhood Pizzeria. There is also a rotating sensory table and block area filled with stackable foam blocks.
Imagine Children's Museum
1502 Wall St.
Everett, WA 98201
(425) 258-1006
https://www.imaginecm.org/
Imagine Children's Museum in Everett is a about 30 miles north from Seattle, but well worth the trip. Here's why: Imagine has recently become an accredited institution by the Alliance of Museums for its commitment to excellence. Of all the 33,000 museums in the United States, only about 1,000 of them are accredited and less than 20 of them are children's museums, so this is pretty big news. Of course, your kids won't care about that. They just want to play in Rise and Shine Farm, the Tall Timbers Rooftop Adventure playground, the On Par Mini Golf, the Treehouse, the Air-Mazing Laboratory, Imagine Theatre, the Monte Cristo Railroad and so much more.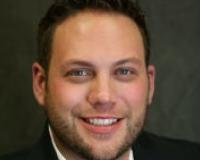 Author:
Ky DeWald
Phone:
206-409-3570
Dated:
June 26th 2017
Views:
273
About Ky: With a decade of experience, Ky's background in mortgage, finance, project management, negotiation...