Best Seattle Festivals
Every month in Seattle you'll find a handful of festivals that celebrate just about every walk of life including video game expos to home and garden shows to kids events. However, here are four of the biggest family-friendly events that are held religiously every year in the greater Seattle area
Seafair - http://www.seafair.com/
Beginning in 1950 as a way to bring in more tourists, Seattle began a festival that lasts all summer long. Actually, Seafair is a bunch of different events all with the "Seafair" branding with the main event happening in August with an air show, hydroplane races, marathon run and more. To date, the festival holds 75 "sanctioned" events including: The Rock 'n' Roll Seattle Marathon & 1/2 Marathon, Seafair Pirates Landing, Seafair Summer 4th, Milk Carton Derby, Swedish Seafair Triathlon & Kids Triathlon, Torchlight Parade, Fleet Week & Boeing Maritime Celebration and more.
Bumbershoot - https://www.bumbershoot.com/
Bumbershoot has been around since 1972 is one of the city's largest cultural events. It's a celebration of multi-disciplinary arts showcasing the best of comedy, dance, film, literary arts, music, performing arts, theatre and visual arts. You'll also find the children's version called "Youngershoot," and special features like the Full Tilt Pinball Gallery, the Global Inheritance Recycling Store, Sensebellum Projection and a lot more. The event completely takes over the Seattle Center for a weekend in the fall.
Washington State Fair - http://www.thefair.com
110 9th Avenue SW
Puyallup, WA 98371-0162
This 20-day long fair is the largest single attraction that is held every year. The fairgrounds stretch out over 169+ acres and features everything a good fair should – but always a lot more than what you're expecting including many concerts, a rodeo, a huge carnival, lots of food (that unfortunately involves the frying of just about every kind of food known to man), animals, crafts display, shows for the kids, farmer's produce, interactive exhibits, games, commercial booths, street performers and lot more.
Northwest Folklife Festival - http://www.nwfolklife.org/
This spring festival is all about celebrating and preserving one's heritage in one giant party with live music, dancing, arts and crafts, food from around the world and more. You'll find everything from yodelers to beatboxers and square-dancers to Bollywood. The most recent event featured over 5,000 performers and artists from over 100 cultural communities. Later in the fall, the city presents a kid-sized version of the event with the Seattle's Children's Festival with plenty of "hands on" exhibits, events and activities.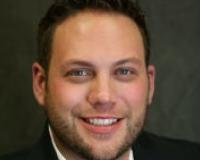 Author:
Ky DeWald
Phone:
206-409-3570
Dated:
July 19th 2017
Views:
209
About Ky: With a decade of experience, Ky's background in mortgage, finance, project management, negotiation...