Best Local Chains
Seattle is known for it's music and weather but we shouldn't forget the array of local food chains that reflect its diversity. These are some regional favorites that you will only find here and while they may have a few locations, they still hold strong to the indie vibe of the city.
Uptown Espresso: While Starbucks might be the first thing that comes to mind when people think of coffee, they are certainly not the only shop in town. Known as " The home of the Velvet Foam", Uptown has 7 locations in the city including two in West Seattle to help you start your day. Featuring a wide selection of fresh made pastries and baked goods, most locations are open until 9 if you need to catch a second wind before a long night out.
Samurai Noodle: Featuring some of the best Udon in the city, this family owned chain has 3 locations in Capitol Hill, the University district as well as the International district inside Uwajimaya. The food is simple, clean and fresh and they are famous for making their own noodles in house. Try the Pork Teriyaki Bowl.
Dicks : Since 1954, Dicks has been synonymous for burgers in Seattle and for good reason since they are some of the best you will find anywhere in the world. The menu is simple and classic, just burgers, fries, milkshakes and soda, they were cash only up until this past September to retain the original charm and keep the lines moving. Open until 2 am, this is a go to for a greasy cheeseburger after an epic night on the town.
Pagliacci Pizza : You will be glad they have over 20 locations in the Seattle metropolitan area since you won't want to order from anyone else after you take the first bite. Founded in 1979, this pizza shop has prided itself on making all of it's own dough, something the chains don't do, as well as always offering some very unique and tasty seasonal pizzas. Try a slice and you will come back for a full pie.
Molly Moon's Ice Cream : There's the stuff you buy in the store and then there is Molly Moon's and once you try her's, you will never want to get ice cream anywhere else. Using only top shelf
ingredients, this is how ice cream should be made. Never satisfied with the basic flavors, you never know what kind of strange combination you will find such as salted caramel banana or lavender. Bonus points for the made to order waffle cones.
Macrina Bakery : When Chef's at the best restaurants in the city don't have a baker in house and still want to offer their customers the very best fresh baked bread in the city, this is who they use. Quality is clearly the top priority for this business and it shows with every loaf they produce.
No matter what neighborhood you live in, you are never far from some local favorites that while be sure to satisfy whatever kind of craving you are having. Eat well!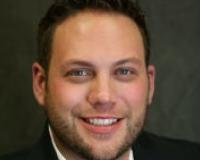 Author:
Ky DeWald
Phone:
206-409-3570
Dated:
January 30th 2017
Views:
478
About Ky: With a decade of experience, Ky's background in mortgage, finance, project management, negotiation...