Best Italian Restaurants In Seattle According To The Experts
Seattle has some of the best restaurant found anywhere and just about every corner you'll find at least one restaurant resembling some form of Italian food, usually in the form of pizza. And while we like pizza as much as the next guy, there's no good reason not to enjoy the various forms of Italian pasta and salads. Here are some of the city's best places to dine with an Italian accent according to some people who should know.

Radici
314 2nd Ave. S., Seattle, WA 98104 - (206) 467-4541
"The signature menu item at this all white tile-walled spot -- opened by the guy behind one-time Fremont restaurant Rialto -- is the sauce," says Thrillist. "They sell it by the jar, and put it on favorites like spaghetti and meatballs that, along with classics including penne puttanesca and thinly sliced, lightly breaded eggplant Parmesan layered with Pomodoro, pesto, mozzarella and fontina, manage to attract both regulars and pre-Sounders match crowds."
Located in Pioneer Square and a short walk from the stadiums, the waterfront and Pike Place Market, Radici is a Southern Italian restaurant. The word "Radici" means, roots, and to the owners, that means using locally sourced produce, seafood and meats. They put these ingredients in their handmade pastas and sauces which includes Rudy's Red, Classic Bolognese, Rigatoni Cremosa (roma tomatoes, pine nuts and basil in a feta cream sauce), Puttanesca (Pomodoro capers, Kalamata olives, artichoke hearts, basil and garlic) Smoked Salmon Ravioli, Manila Clams & Linguine and Shrimp Amoroso (minced shrimp, scallions, sundried tomatoes, basil and mint on spinach fettuccini).
Radici is open Mondays from 11:30 a.m.-3 p.m., Tuesdays through Fridays from 11:30 a.m.-9:00 p.m. and Saturdays from 5-9 p.m. Happy hours is from 3 – 6 p.m. Tuesday –Friday.
Pizzeria Credo
4520 California Ave. SW, Seattle, WA 98116 – (206) 402-3784
Trip Advisor gives Pizzeria Credo its top spot of best Italian Restaurants where out of 110 reviews, 90% of them overwhelmingly gave the restaurant an "excellent" rating. The editors themselves said that "Credo's Chef Jacques' signature salads are both delicious and beautiful mixes of local organic greens and fresh cheeses, fruits, nuts and flowers."
Pizzeria Credo's pizza is made with homemade mozzarella (which is pretty incredible in itself) and then baked into a wood fired oven over apple tree wood. Some of the featured pasta dishes include Farfalle Arrabbiata All'Dante Credo (Little Bow Ties in Spicy Credo Marinara Sauce), Gnocchi Vodka All'Fernanda (potato gnocchi in vodka sauce), Penne Carbonara a la Princesse (Pancetta, parmesan, cream and egg) and Chicken Fettuccini Credo (Cream and parmesan cheese, fettuccine, topped with tender, sliced chicken).
Pizzeria Credo is open Tuesdays from 4 – 9 p.m., Wednesdays and Thursdays from 4 – 10 p.m., Fridays from 2 – 10 p.m., Saturdays from 12 noon – 10 p.m. and Sundays from 4 – 9 p.m. Happy Hour is offered Tuesday through Friday from 4:30 – 6:30 p.m.
Dueminuti
412 Broadway E., Seattle 98102 – (206) 397-4375
Dueminuti has been dubbed one of "The Best New Italian Restaurants in Seattle Right Now" according to SeattleMet. "Simple. Seasonal. Grown close by. Italian cooking ethos has an awful lot to do with how we do things in the Northwest—and these restaurants prove it."
Dueminuti is unique in that is offers healthy pasta made with mix of natural flours (that is lower in carbohydrates but higher in proteins, fibers, vitamins and minerals) and is cooked within two minutes so this is a great place to dine when time is tight. Simply order your pasta shape, pick your sauce and any extra toppings and you'll be smacking your lips in no time. The variety of sauces includes Aglio & Olio (organic garlic, parsley, organic EVOO, sourdough breadcrumbs and Pantelleria capers), Braised Hen & Citrus (hen, citrus and pistachios), Carbonara (organic eggs, home-cured pork belly, Szechuan pepper, 24-month parmesan and arugula), Kale Pesto (kale, pine nuts, olive oil and parmesan cheese) and Mushroom & Truffle Oil (Shitake and cremini mushrooms, sausage, truffle oil and pecorino Toscana).
Dueminuti is open 11:30 a.m. to 10 p.m. seven days a week.
Serafina Osteria & Enoteca
2043 Eastlake Ave. E., Seattle, WA 98102 – (206) 323-0807
"Comfortable and unpretentious, Serafina has been a Seattle favorite for years," says USA Today's 10 Best. "This charming outpost has become one of the main culinary draws of the Eastlake neighborhood, and the adjoining Cicchetti Kitchen and Bar is an excellent place for happy hour cocktails as a pre-cursor to your dinner."
Here you'll find unique combinations from different ingredients like buckwheat pasta, lamb, rabbit, veal, duck, pork, and a variety of sausages, wild mushrooms, pumpkins, leeks and more. The menus focuses on regional Italian cuisine it changes seasonally in order to ensure the freshest and best ingredients available at that time. Deserts include a chocolate hazelnut torte, sweet profiteroles and a rhubarb crisp.
Serafina is open Mondays-Fridays from 11:30 a.m. – 2 p.m. and then from 5 p.m. to midnight, Saturdays from 5:30 p.m. to Midnight and Sundays from 10 a.m. – 2:30 p.m. and 5:00 p.m. and midnight.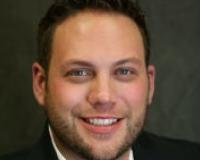 Author:
Ky DeWald
Phone:
206-409-3570
Dated:
April 6th 2018
Views:
273
About Ky: With a decade of experience, Ky's background in mortgage, finance, project management, negotiation...