Best Indoor Pools In The Greater Seattle Area
When it is summer and the sun is out shining bright, people is Seattle have so many choices of beaches and lakeside parks to cool off, but when it cold and raining, as it occasionally does, residents have to go indoors to find a good place to swim. Fortunately, Seattle has a lot of options there too, but if you haven't been to your local pool in a while, you might be surprised to learn how things have changed. More and more of city's indoor pools are becoming more like indoor water parks with entrance fees that are just a fraction of what you would pay at Wild Waves. While none of them as spectacular as a full amusement park, the following locations come pretty close.
Snohomish Aquatic Center
516 Maple Ave.
Snohomish, Wa 98290
(360) 568-8030
http://www.snohomishaquatic.com
Though this location is the furthest from Seattle, it is unique because it is one of the few places where you can actually try out the FlowRider Surf Machine that simulates real surfing, something that isn't easy to do in the Northwest. You'll also find a corkscrew water slide, a lazy river, a spray area and a Wibit Floating Obstacle Course in addition to the traditional swimming pool, lap lanes and a "warm water pool" set at 102 degrees.
Rainier Beach Community Center and Pool
8825 Rainier Ave. S.
Seattle, WA 98118
(206) 386-1925
http://www.seattle.gov/parks/find/pools/rainier-beach-pool
Remodeled fairly recently, the Rainer Beach pool was a new large water slide, lazy river, splash play area and still has that new pool smell. In addition to lap pools and diving boards, this one also features a sauna and a steam room.
Lynnwood Recreation Center & Pool

18900 44th Ave. W.
Lynnwood, Wa
(425) 670-5732
http://www.ci.lynnwood.wa.us/PlayLynnwood/RecCenter.htm
This location is pretty great in that it features two large waterslides that zip inside and outside of the building (although in a fully contained tube) big enough to use a inner tube, a play area with sprayers, a lazy river and hot tub. Next door is the family pool area that features a diving board and pool toys and a separate lap swimming area and outdoor deck.
Federal Way Community Center Pool
876 S. 333rd St.
Federal Way, Wa 98003
(253) 835-6900
http://www.itallhappenshere.org
This community pool features a two story tall water slide alongside two small ones, a lazy river, a "running" hot tub area where you are challenged to run against the current as well as lap pool and diving board area.
Plus a lot more
Seattle Parks and Recreation have many other indoor and outdoor pools available as well, but they don't come with all the bells and whistles as the ones mentioned above. You can find them all at http://www.seattle.gov/parks/find/pools.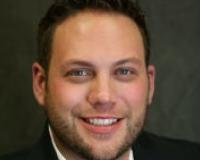 Author:
Ky DeWald
Phone:
206-409-3570
Dated:
May 15th 2017
Views:
346
About Ky: With a decade of experience, Ky's background in mortgage, finance, project management, negotiation...