Best Independent Bookstores In Seattle
Despite what you've heard, everyone hasn't given up their hard cover books just yet and turned to reading everything online. With that said though, finding bookstore other than Barnes and Noble are hard to find. However, Seattle still has some healthy smaller independent bookstores to explore. Here are just a few of the best of them:
Elliott Bay Book Company
1521 10th Ave.
Seattle WA 98122
(206) 624-6600
http://www.elliottbaybook.com
With over 150,000 book titles to choose from, the Elliott Bay Book Company just might be Seattle's largest independent bookstore. At least, it is one of the coolest. Located in a multi-level shop on Capitol Hill, the store has something for everyone. They sell both new and used books including first editions. There is plenty of room to roam and since this bookstore is also home to the Little Oddfellows Café and Bar, you can take a break, have a snack and then go browse some more.
Open Books
2414 North 45th St.
Seattle, WA 98103
http://www.openpoetrybooks.com/
This 500-square-foot book store sells nothing but poetry books. Here you'll find more than 10,000 new, used and out-of-print prose. "We order from publishers huge, tiny, and in between and carry a wide array of used books to maintain what we hope is a continually varied and interesting stock," says the bookstore.
Lamplight Books
1514 Pike Pl. Ste 14,
Seattle, WA 98101
(206) 652-5554
Lamplight Books is a huge store and isn't the easiest to find. Located near the Pike Place Market, Lamplight has been a hit with visitors to Seattle in that it isn't cluttered or overrun with customers. The owner carries a nice selection of fiction, history, current fiction and more.
Seattle Mystery Bookshop
117 Cherry St.
Seattle, WA 98104
(206) 587 - 5737
http://www.seattlemystery.com/
The original owner of Seattle Mystery Bookshop named his place of business a "bookshop" instead of "bookstore" because he felt that "shop" implies a warm, personal place to shop instead of a large, cold environment. The staff makes an effort to get to know each customer in hopes that they could address them by name. While it can't be confirmed, the Seattle Mystery Bookshop could very well have the largest selection of mystery books on their shelves in town.
Left Bank Books

92 Pike St.
Seattle, WA
(206) 622-0195
http://leftbankbooks.com/
Since 1973, Left Bank Books has been a park of the Pike Place Market. It features about 70 different sections of new and used books specializing in subject not usually found in other books stores including anti-authoritarian, anarchist, independent, radical and small-press titles. You'll also find books on subjects like feminist studies, immigration studies, race & culture studies, poetry, graphic novels, parenting, labor history, science fiction, environmentalism, native studies and the list goes on and on.
Mercer Street Books
7 Mercer St.
Seattle, WA 98109
(206) 282-7687
http://www.mercerstreetusedbooks.com/
Tourists also love this little indie bookstore located in the lower Queen Anne neighborhood in that the owner is perceived to be just the kind of person who should be owning the shop! They too are a reader and are more than happy to help you find your next literature adventure. The shop is also neat, clean and well organized so that you can hunt quickly if you are in a hurry.
Queen Anne Book Store
1811 Queen Anne Ave. N.
Seattle, WA 98109
(206) 284-2427
http://www.qabookco.com/
The owners of the Queen Anne Book Store love their indie book store and will go out of their way help guests find the book that they are looking for, even if you can't remember the name or who wrote it. To them, there is no greater joy than to see a customer's smiling face when they are able track it down. This is a book store for those who really like books. They frequently hold special events with visiting authors and special story times that parents will enjoy as much as the kids.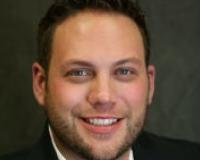 Author:
Ky DeWald
Phone:
206-409-3570
Dated:
March 21st 2017
Views:
481
About Ky: With a decade of experience, Ky's background in mortgage, finance, project management, negotiation...