Best Donut Shops In Seattle
Sure, Seattle is known for its coffee, but what goes great with coffee? (Don't make me say it.) And yes, you can find a selection of donuts at any grocery store in the area, but who wants those mass-produced sweets? You deserve something better and tastier. Fortunately for you, we just so happen to know the best donuts in town to sink your teeth into.
Despi Delite Bakery
http://despidelitebakery.com/
Despi Delite Bakery has been making doughnuts for Seattle for 20 years and have just opened a second location in Everett. Made fresh every day, the donuts are huge with a nice variety including old fashioned, apple fritters, maple bars, maple bars with a strip of bacon, bismarks and so many more, but the most special is probably the strawberry and cream donut stuffed with fresh strawberries and whip cream. The bakery all offers all kinds of breads and cake too and a large selection of ubi-inspired treats. Ubi is a purple yam that is used in a lot of Filipino desserts with a very pretty purple hue.
Frost Donuts
http://www.frostology.com
Voted "Seattle's Best Doughnut" by Seattle Metropolitan Magazine, Frost is always reinventing itself at its two locations in Mill Creek Town Center and Bellevue Square. You'll find all of your favorites here plus a lot of different twists of older ideas including blueberry bismarks, salted caramel old fashioned, white chocolate raspberry truffle, blueberry and cream imperial and whatever else they come up with. This is a very upscale donut shop with prices to match. You'll also find breakfast sandwiches, macarons and wine(!) served all day.
Mighty-O Donuts
https://www.mightyo.com
For over 16 years Mighty-O has been creating all organic and vegan donuts before organic and vegan was fashionable. They believe in good tasting treats while also being kind to the environment. No donuts are thrown away here. Whatever is left at the end of the day is given away to local non-profit organizations. Here you'll find the naked cake donut, chocolate peanut butter, filled and Jam O's and lots of "Mini O's." You'll find Mighty-O's in Greenlake, Ballard and Capitol Hill.
Top Pot Doughnuts

http://www.toppotdoughnuts.com
You may think that the best donut shops are the ones with only one location, but many people in Seattle would disagree with you. Top Pot Doughnuts, home of the official doughnut of the Seattle Seahawks, has more locations that any other donut shop in the state and is consistently ranked high as people's favorite, and honestly, they started out with just one shop in 2002. Born on Capitol Hill, Top Pot set out to create their own gourmet spin on "hand-forged" doughnuts coming up with new ideas all of the time. Here you'll find seasonal fritters including blueberry and cherry in addition to the classic apple, pink feather boas, bullseyes, cookies and cream and more. Today, there are 20 doughnut shops operating in the greater Seattle area including the Capitol Hill, Downtown Seattle, Wedgewood, Queen Anne, Bellevue, Mill Creek, Issaquah, Ballard, South Lake Union, Redmond, Renton, First Hill, Kirkland, Tacoma, University Place and Edmonds.
Krispy Kreme
http://www.krispykreme.com
Yes, Seattle is also home to the classic Krispy Kreme. Though the chain first opened its doors in 1937, Krispy Kreme didn't come to the Northwest until much later. Nobody has a larger selection of donuts than Krispy Kreme. There are four locations in the greater Seattle area including North Seattle, the SODO District, Bothell and Tacoma.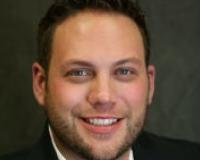 Author:
Ky DeWald
Phone:
206-409-3570
Dated:
February 22nd 2017
Views:
508
About Ky: With a decade of experience, Ky's background in mortgage, finance, project management, negotiation...