Best Barbecue Found In Seattle
While it can be argued, probably most rightly, that the best barbecue restaurants can be found in Texas, Seattle has more than its share of barbecue goodness. Thanks to many restaurant owners who grew up where barbecue is done right and then moved to the Northwest, we have a bounty selection of dining options if you are so inclined. Here are just some of the best independent barbecue restaurant in Seattle.
Jones Original Barbecue
4417 Fauntleroy Way SW
Seattle WA 98126
(206) 257-4946
Jones Original Barbecue has the distinction of being visited by none other than the Food Network's Bobby Flay and has been voted Best Barbecue from 2004-2008 by Seattle Weekly readers. They style of southern barbecue comes from both Arkansas and Texas where all cooking is done "low and slow" with the goal of offering the best in the West. You'll find all of the usual suspects here including barbecue chicken, pork and beef served up on a bun or platter. Ribs, briskets, tips, links and more served with hot, medium or mild sauces. A large assortment of home-styled sides complete each meal including macaroni salad, potato salad, coleslaw, mac & cheese, collard greens, baked beans, fried okra, French fries, onion rings and cornbread. Also, make room for a slike of sweet potato pie, pecan pie or peach cobbler.
Bitterroot
5239 Ballard Ave. NW
Seattle, Wa 98107
(206) 588-1577
http://www.bitterrootbbq.com
Located in the heart of the Ballard neighborhood, Bitterroot has a very Northwesty upscale look to it and with its great $5 BBQ bites and Bourbon cocktails during Happy Hour (3:00-6:00 p.m.), it's pretty popular. You'll find all of your favorites here but served with a little sophistication, four different house-made sauces and a few sides with modern twists like apple pretzel stuffing. But one of dishes Bitterroot is known for isn't barbecued at all. Each Thursday is friend chicken dinner night with "hot n' juicy' buttermilk fried chicken. Meals are paired with signature all-American beer and whiskey list. Best of all, Bitterroot prides itself for offering quality food at an affordable price, and who can beat that?
Cask and Trotter

711 Westlake Ave. N.
Seattle, WA 98109
(206) 453-4756
www.caskandtrotter.com
Cask and Trotter has been award for service and excellence from Trip Advisor and is a favorite of locals too. Just as you would expect, the restaurant cooks up a variety of barbecue fare fresh every day in a location that the owners describe as a "grown up cabin-like feel" with a "mellow bluesy vibe." You'll unusual choices as well like brisket poutine and grilled artichoke & Lemon appetizers, lots of salads, eleven different sliders, sandwiches, burgers and more.
Jack's BBQ
3924 Airport Way S.
Seattle WA 98108
(206) 467-4038
Barbecue for breakfast? Why not? They do that all the time at Jack's serving up breakfast tacos stuffed with potatoes, eggs, cheese and a choice of smoked brisket, pork or sausage. It is said Jack's style of BBQ is based on what could be found in the butcher shops in central Texas during the late 1800's with beef and pork cooked simply with just salt and pepper and slow-cooked over oak, mesquite and hickory hard woods. Nothing fancy here. Meals are served on butcher paper with pickle and white bread. While barbecue is optional, it is often frowned upon in central Texas. Wash it all down with Sioux City Sarsaparilla or a Bubble Up soda. Draft beer, well drinks and margaritas are available too.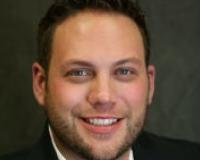 Author:
Ky DeWald
Phone:
206-409-3570
Dated:
March 10th 2017
Views:
366
About Ky: With a decade of experience, Ky's background in mortgage, finance, project management, negotiation...