A Trip Down Sports Memorabilia Lane In Seattle
You can find Seahawks wear, Mariners hats and Sounders shirts just about anywhere in Seattle, but to find rare antiques vintage-looking clothing items, you'll need to look a little harder. Here are some of the best places to score a home run with a gift for your sports-loving family and friends.

Ebbets Field Flannels
119 S. Jackson St., Seattle, WA 98104 - (888) 896-2936



Just a stone's throw away from CenturyLink Field and Safeco Field you'll find Ebbets Field Flannels which just might be the coolest of the bunch. Here, you won't find any antique items, but the place is packed with vintage-looking, 1940's style of uniforms focusing on little remembered teams including fictional teams seen in movies and TV. Owner Jerry Cohen has been creating this unique works of fabric art since 1988. In addition to team jerseys, you'll also find jackets, caps and more.
Sports Den
319 1st Ave S., Seattle, WA 98104 – (206) 624-2550
The Sports Den offers the best of both new and old sports clothing and promotional products for all of the major sports teams and a few vintage memorabilia items too. There's a lot more here than t-shirts. You'll find trading cards, signed baseballs, pendants, autographed photos, key chains and more. The Sports Den's website if pretty sparse and doesn't do the store justice as this is one brick and mortar shop that you'll want to visit in person.
2nd Base
1001 NE Boat St., Seattle, WA - (206) 325-2273
While Since 2nd Base is known mostly as a store that sells used sports equipment, there's a lot more here. 2nd Base carries a wide variety of vintage sporting goods from unique clothing to vintage equipment. You'll find things like old golf clubs, wooden snow skies, baseball mitts and balls from the 1920, etc. You'll also find books, powers and whatnot. This is also a great place to consign your used sports gear or antiques too.
Mill Creek Sports
15704 Mill Creek Blvd. Suite #5, Mill Creek, WA 98012 - (425) 742-8500
Mill Creek Sports says that they have the largest collection of sport memorabilia in the greater Seattle area and have done so since 1991. In addition to vintage items, the shop has exclusive rights to many of the athletes playing for Seattle teams today. Mill Creek Sports has a good reputation as well. They have received a lot of praise over the years from fan who applaud the shop's professional staff and fair prices.
DJ's Sports Cards
1630 Duvall Ave NE #D, Renton, WA 98059 – (425) 235-4357
You'll find the latest football, baseball and basketball card packs at DJ's Sports cards which have been catering to sports fans since 1988. You'll also find a large collection of vintage sports cards and memorabilia too. Families who collect any type of playing cards including Pokémon and Magic will appreciate this store as well since they offer non-sports trading card tournaments on a regular basis.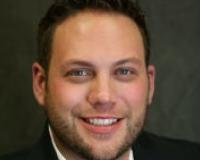 Author:
Ky DeWald
Phone:
206-409-3570
Dated:
May 1st 2018
Views:
318
About Ky: With a decade of experience, Ky's background in mortgage, finance, project management, negotiation...