A Little Slice Of Valhalla
Ballard: when you say that word to someone not from Seattle, they'll probably name a family friend, a childhood pal, or J.G. Ballard, the sci-fi writer. Musically savvy folks might come up with Florence Ballard, founding member of The Supremes. History is somewhat scant of Ballards…until you arrive in Seattle.
Ask any Seattleite. Ballard is the staunchly and delightfully eccentric Scandinavian community that grew up within Seattle and straddles the Ballard Locks, the gateway to and from Puget Sound and in/out of Lake Union, Lake Washington, and the Seattle ship canal. Ballard is the sweetly funny side of Seattle's up-tempo culture and business life. It's the place where Edith Macefield, a feisty octogenarian home-owner, did battle with ambitious developers and spawned the unique housing situation that became the inspiration for the splendid CGI movie, "Up". Edith died a few years back but her home still stands, a tiny frame house enveloped on three sides by a high-rise apartment and retail complex. It stands as a sad, sweet little monument to the power of the human spirit and the will of one extraordinary lady who wanted nothing more than to live out her days in peace, in her own house.
Just down the road, toward downtown Seattle, just three miles down Elliott Avenue, sits the Ballard Marina, home port to most of the ships seen in the Discovery Channel's monster hit reality show, "Deadliest Catch". Sig Hansen, the late Phil Harris, Keith Colburn, Jonathan Hillstrand, and most of the rest of the captains and crew call Seattle home during the off-season. Before the show exploded, Sig and Phil and Keith were just guys you might run into at any one of Ballard's fisherman's bars; places like The Lock & Keel or The Sloop or Hattie's Hat or Mike's Chili Parlor. Most of them still show up today but rarely pay for their drinks, as adoring fans are only too glad to spot them one.
The Locks, themselves, are a sort of miniature Panama Canal, a series of sea gates that step ships up or down to Puget Sound's current tidal levels and make access to the ocean possible. They have a glass-paneled "salmon ladder" where visitors can watch as huge Chinook and Steelhead salmon travel from the milder climes of Seattle, back to Alaska when the weather favors the journey. Just a mile north of The Locks, The Shilshole Marina is home port to hundreds of private and luxury craft that navigate Puget Sound and features two of Seattle's most iconic restaurants, Ray's Boathouse and Paseo, a Cuban-inspired sandwich shack that turns out some of the city's most sought-after lunches.
But, lately, Ballard's biggest claim to fame is as a nexus for the state's burgeoning craft brewing boom. Over a dozen breweries are in current operation, all in an area of less than two square miles! Reuben's Brews is the best known and most celebrated but far from the whole story. Two of the state's oldest and most iconic breweries – Maritime Pacific Brewing and Hale's Ales – are both located in Ballard, turning out wonderful beers firmly and very authentically in the British brewing tradition. Joining these three, more recently, are Populuxe Brewing, Stoup Brewing, Urban Family Restaurant and Brewery, Hilliard's Brewery, NW Peaks Brewing, Bad Jimmy's, Peddler Brewing, Flying Bike Co-Op Brewery, Lucky Envelope, Figurehead, Rooftop, and a production facility for nearby Fremont Brewing. Several more are licensed and in the works, and literal dozens more are operating within a quick five-mile drive.
Ballard may not conjure up much in the way of historical touchstones but, for Seattle citizens, it's a wonderful island of slower-paced life and bubbling-under weirdness in a sea of bustling commerce and culture. Ballard is a Seattle oasis and a Must See for any newcomers who want to experience what this thing called "Seattle" is really all about.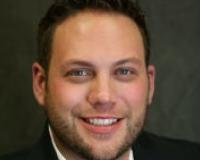 Author:
Ky DeWald
Phone:
206-409-3570
Dated:
August 30th 2016
Views:
291
About Ky: With a decade of experience, Ky's background in mortgage, finance, project management, negotiation...