A Lament And A Celebration
SoDo…many cities have some neighborhood named for a mash-up of a couple of terms and, in many cases, those terms have little or nothing to do with the original, city-approved moniker they started with.
In Seattle's case, "SoDo" is local shorthand for "SOuth of the DOme", which became popularized after the construction, in 1976, of Seattle's massive Kingdome, at the time the largest concrete roof without central supports ever built on the planet. It seated 60,000+ rabid Seahawks and Mariners fans and was finally replaced, in 2002, by the new Seahawks stadium, now called CenturyLink Field or – in localese – "The Clink". The dome is now resting peacefully in Elliott Bay and a string of local landfills but the name has survived and evokes what is becoming one of the most popular FAQs from first-time visitors to the Emerald City: "Where's the dome?" The new explanation? Now, " SoDo" - loosely based upon and situated as is New York City's SoHo - is said to stand for "SOuth of DOwntown"…and who are we to argue?
SoDo, even with its recent wave of gentrification, a primarily industrial area. Back when Seattle was fairly new, it was just the southern end of downtown Seattle, an area given over to the off-loading and shipping/trucking of goods received at Seattle's harbor front docks. It was not a place that the proper citizens of Seattle frequented and was even, for decades, a rather rough-trade area in which dive bars and brothels and gin joints flourished. As Seattle's industrial growth and creeping downtown society pushed its industrial needs farther south, the preserved Old City was created and Pioneer Square, a beautifully preserved 1800s vintage area became the buffer zone between downtown and everything blue collar.
SoDo began to change in fundamental ways when the Kingdome was opened. Huge crowds of football fans created a demand for places to eat and drink and pre-funk for Seahawks games and small bars and restaurants began to pop up like dandelions in an asphalt parking lot. Businesses came and went and, as a rule, they hugged the immediate four or five blocks tightly around the stadium and its vast parking areas but some stuck and stayed and gradually SoDo became as much an urban playground as an industrial center. It is still, to this day, a staunchly blue-collar part of Seattle, with parts warehouses, plumbing and electrical contractors, auto repair shops, wholesalers in nearly every business class, importers, and many of the city's utility headquarters sharing space with emerging tech companies, wineries, breweries, distilleries, a local TV station, and specialty retailers in a growing area that now extends twelve to fifteen blocks in all directions.
With the planned basketball arena in SoDo delayed but not forgotten, this vibrant part of Seattle's past promises to become even more livable, welcoming, and vital. Its resident population has tripled, just since 2010 and new construction will double that within five years. And, with the Seahawks competing consistently for the NFL championship, it's one of Seattle's most exciting neighborhoods to visit and to call home.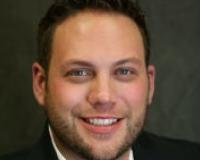 Author:
Ky DeWald
Phone:
206-409-3570
Dated:
October 26th 2016
Views:
269
About Ky: With a decade of experience, Ky's background in mortgage, finance, project management, negotiation...