Why The Imagine Childrens Museum Is More Than Just Kids Play
In 1991, the Imagine Children's Museum first opened its doors as a place where kids could have fun learning new concepts and parents could enjoy the experience with them. As a grassroots project, the museum wasn't even close to the kind of quality found in other children's museums in larger cities, but it served a great need. As donations poured in, the quality of the exhibits of the museum grew along with its popularity. In 2004, the museum was able to purchase its own building in downtown Everett which became its permanent home and the space has only become more special for families of all kinds.
In 2017, the Imagine Children's Museum had achieved accreditation from the American Alliance of Museums, which is the highest national recognition given to the nation's museums. To give some perspective on how big an honor this is, here are a few facts:
There are currently about 33,000 museums (including zoos, aquariums, science centers, botanical gardens, etc.) in the U.S.
Of those museums, only 1,000 of them have become accredited.
And of those 1,000 museums, less than 20 of them are children's museums.
Also, there are only nine accredited museums in the greater Seattle area of which Imagine is the only one that is a children's museum. (Other credited museums found in the greater Seattle area include the Frye Art Museum (Seattle), Henry Art Gallery at the University of Washington (Seattle), Museum of History & Industry (Seattle), the Museum of Flight (Seattle), Tacoma Art Museum (Tacoma), the Museum of Glass (Tacoma), Seattle Asian Art Museum (Seattle) and the Olympic Sculpture Park (Seattle).
What makes Imagine Children's Museum so special? It serves kids from age 1-12 with three floors of interactive fun and learning. They offer classes and activities that develop academic and life skills including areas of social, emotional, physical, critical thinking, independence and self-confidence.
The Imagine Children's museum features an amazing list of exhibits (including the Art Studio, Fun Along the Way, Construction Studio, Thinker Linkers, Rise and Shine Farm, Glow Zone, Imagine-Air and Ball Tower, Maestros, Piccolo Café, PJ's Place and Treehouse, Tall Timbers Rooftop Adventure, Imagine Theatre, Monte Cristo Railroad and Railway Collector Train, Recollections Room, Imagine WaterWorks, Wildlife Clinic, Air-Mazing Laboratory) and programs (including Cartoon Corner, Celebrate Our World, GRAND Families, i-Engineers, Little Science Lab, Preschool Explorers, RAD Science, Science Sleuths, Sensory Time, Free Admission Nights, Story Times and more) not to mention the extensive Museum Store (a great place for souvenirs and/or gifts) and The Commons Area, a space with table and chairs and vending machines for snack time. (Food can be brought from home as well!)
The museum is located at 1502 Wall St. (on the corner of Wall and Hoyt) in Everett, WA 98201. Admission is $12 per person (adults and children), $6 per person (from 3:00-5:00 p.m.), $3 per person (EBT Card Holders) and free for children age 12 months and under). There is also a free admission on the third Friday of each month from 5:30 – 9:00 p.m.
The museum is open from 9:00 a.m.-5:00 p.m. on Tuesday and Wednesday, 10:00 a.m. – 5:00 p.m. Thursday-Saturday and 11:00 a.m. – 5:00 p.m. on Sundays.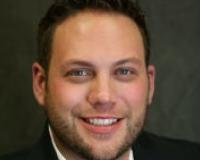 Author:
Ky DeWald
Phone:
206-409-3570
Dated:
January 22nd 2019
Views:
161
About Ky: With a decade of experience, Ky's background in mortgage, finance, project management, negotiation...