Seattles Best Stage Shows This Winter
No matter how good the musical movie or how dramatic that film is, there is nothing like watching a live performance and in Seattle, you have access to some of the best. Some theatres in the area present shows that are huge with grandiose sets while others are more intimate where you sit up close next to the action, but whatever the case, all of them are great. Here are some of the best shows in town this winter.

Matilda the Musical
Village Theatre – November 8 – December 30, 2018
303 Front St. N., Issaquah, WA 98027 – (425) 392-2202
While not as popular and Willy Wonka and the Chocolate Factory or James and the Giant Peach, Roald Dahl's musical adaptation of Matilda has won five Tony Awards, seven Olivier Awards, and was named TIME's #1 Show of the year in 2013. The story centers on Matilda, an extraordinary girl with a genius mind and an even bigger imagination who will stop at nothing to take a stand and change her destiny. This West-Coast Premiere production features an incredible cast of 15 local youth that will be joined by some of the Puget Sound's best performers creating a magical experience for grown-ups and mischief-makers alike.
The Noteworthy Life of Howard Barnes
Village Theatre – October 26 – November 18, 2018
2710 Wetmore Ave., Everett, WA 98201 – (425) 257-8600
"The Noteworthy Life of Howard Barnes" is not only a "Village Original" but it is also one unique show. The story is about an average guy named Howard who wakes up one day to find that his whole like has become one big musical. Near panic, Howard does whatever he has to in order to return his life to normal but not until an adventure through musical theatre. Village Theatre says the show is "equal parts satire, romantic comedy and a love letter to the American musical."
Two From Taproot: Miss Bennet: Christmas and A Charlie Brown Christmas
Taproot Theatre – "Miss Bennet: Christmas" – November 21 – December 29, 2018
"A Charlie Brown Christmas" – November 30 – December 27, 2018
204 N 85th St., Seattle, WA 98103 – (206) 781-9707
"Miss Bennett: Christmas" is a sequel to Pride and Prejudice with middle-sister, Mary, meeting her intellectual match during Christmastime while the latter is the family-friendly show based on the iconic animated cartoon TV special of the same name.
Annie
5th Avenue Theatre – November 23 – December 30, 2018
1305 5th Ave., Seattle, WA 98101 – (206) 625-1900
America's second favorite curly top and red outfitted icon (next to Santa) makes a return visit to 5th Avenue where Annie and friends will sing about the "hard knock life" while putting up with the evil Miss Hannigan, talk about moving to "Easy Street" and finishing with the popular "Tomorrow" still ringing in your head when you leave the theatre. Another musical suitable for the whole family to enjoy.
A Christmas Carol
ACT Theatre – November 23 – December 28, 2018
700 Union St., Seattle, WA 98101
For the 43rd year in a row, Charles Dicken's A Christmas Carol will be performed at the ACT Theater where the mean Ebenezer Scrooge goes on an amazing journey to the past, present and future with the help of different spiritual ghosts showing him the true meaning of Christmas and what it is that makes it important. Although family-friendly, kids under 5 will not be allowed to watch the show.
The Velveteen Rabbit
Seattle Children's Theatre – November 1 – December 30, 2018
201 Thomas St., Seattle, WA 98109 – (206) 441-3322
Following the successful show in London, "The Velveteen Rabbit" will tell the tale of a shy toy rabbit who only wants to become real – how hard can that be? The story is a heartwarming classic story with a little more emphasis on Christmas than in other productions.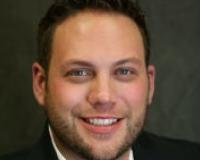 Author:
Ky DeWald
Phone:
206-409-3570
Dated:
October 30th 2018
Views:
222
About Ky: With a decade of experience, Ky's background in mortgage, finance, project management, negotiation...