Seattles Super Stuffed Restaurant Week
Though it's called "Restaurant Week" this year's event is lasting nearly three weeks long! This is good since this year's program is being featured at over 165 restaurants in the greater Seattle area! Here's the deal: the dining spots on the following list are offering three course dinners for $33. Many of them are even offering special two-course lunches for just $18. The catch? The specials are only offered Sunday through Thursday (with the exception of some that are offering brunch specials on Fridays, Saturdays and Sundays). Seattle Restaurant Week runs from October 21 through November 8. Sponsored by The Seattle Times, each restaurant's specials are listed here.

Restaurants participating in the 2018 Restaurant Week by city/neighborhood:
Ballard
Ballard Annex Oyster House (Seafood)
Bastille Café & Bar (French)
Bramling Cross (American)
Chinook's at Salmon Bay (Seafood)
Gather Kitchen and Bar (American)
Gracia (Mexican)
Marine Hardware (Seafood)
San Fermo (Italian)
Sawyer (American)
Staple and Fancy (Italian)
Stoneburner (Italian)
Bellevue
Andiamo Ristorante (Italian)
Baron's Xi'an Kitchen & Bar (Italian)
Basil's Bistro (Pacific Northwest)
Cypress Lounge & Wine Bar (American)
El Gaucho (Steaks)
I See Food (Seafood)
Monsoon (Asian)
Novilhos Brazilan Steahouse (Barbecue)
Ocho (Spanish)
Seastar Restaurant and Raw Bar (Seafood)
Suite Restaurant & Lounge (American)
The Crab Pot Restaurant and Bar (Seafood)
The Lakehouse (Pacific Northwest)
The Melting Pot (Fondue)
Vivo 53 (Italian)
Belltown
2120 (American)
AQUA by El Gaucho (Fine Dining)
Buenos Aires Grill (Steaks)
Cantinetta (Italian)
El Gaucho (Steaks)
Local 360 (Pacific Northwest)
Margaux Restaurant (Pacific Northwest)
Orfeo (Italian)
Tavolata Belltown (Italian)
Bothell
Amaroi Bistro (Italian)
Jep's Chef House at Preservation Kitchen (Global Infusion)
Revolve True Food & Wine Bar (Pacific Northwest)
Captiol Hill
Adana (Japanese)
Café Pettirosso (American)
Captiol Cider (Pacific Northwest)
Central Smoke Bar & Smokery (Barbecue)
Chavez (Mexican)
Coastal Kitchen (Seafood)
La Spiga (Italian)
Lark (American)
Lionhead (Chinese)
Luc Restaurant (French)
Majorie (American)
Monsoon (Vietnamese)
Omega Ouzeri (Greek)
Poppy (Pacific Northwest)
Quinn's Pub (Italian)
Rione XIII (Italian)
Soi (Thai)
Tamaribar Seattle (Japanese)
Tango Restaurant & Lounge (Spanish)
Tavolata Capitol Hill (Italian)
Terra Plata (Pacific Northwest)
The Tin Table (American)
Trove (Asian)
Des Moines
Anthony's Homeport (Seafood)
Salty's at Redondo Beach (Seafood)
Downtown Seattle
All Water Seafood & Oyster Bar (Seafood)
Andaluca (Mediterranean)
Anthony's Pier 66 (Seafood)
Barolo Ristorante (Italian)
Blueacre Seafood (Seafood)
Café Campagne (French)
Chan Seattle (Asian)
Cinque Terre Ristorante (Italian)
Cortina (Italian)
Crawfish King (Seafood)
Dahlia Lounge (American)
Dead Line (Latin)
Dunbar Room (American)
Elliott's Oyster House (Seafood)
Etta's (Seafood)
Girin Ssam Bar (Asian)
Heartwood Provisions (American)
Il Bistro (Italian)
Lecosho (Pacific Northwest)
Lola (Greek)
Maximilien (French)
Mercato Stellina (Italian)
Miller's Guild (Steak)
Miss Café (Turkish)
Nirmal's (India)
Old Stove Brewing (Pacific Northwest)
Palace Kitchen (American)
Red Cedar and Sage (Pacific Northwest)
RN74 (French)
ScoutPNW (American)
Seatown Market Diner (Seafood)
Steelhead Diner (Seafood)
Tanaka San (Asian)
Tankard & Tan (Pacific Northwest)
The Fig & the Judge (American)
The Fisherman's Resturant and Bar (Seafood)
The London Plane (Mediterranean)
Tribeca (Italian)
Zane & Wylie's (Steaks)
Eastlake/Lake Union

Cicchetti Kitchen & Bar (Mediterranean)
Le Messe (Italian)
Maslow's by Farestart (American)
Serafina Osteria e Enoteca (Italian)
Sushi Kappo Tamura (Asian)
Wild Ginger (Asian)
Edmonds
Anthony's Homeport (Seafood)
Bar Dojo (Asian)
Epulo (Italian)
Salt & Iron (Pacific Northwest)
The Loft Café & Courtyard (Mediterranean)
Fremont
Agrodolce (Italian)
Chiso Sushi (Japanese)
Eve Fremont (Pacific Northwest)
Le Coin (French)
Pomerol (French)
Greenlake
Kisaku (Japanese)
Lucia Italian Kitchen & Bar (Italian)
Nell's (Pacific Northwest)
Tapas Lab (Small Plates)
The Olive & Grape (Mediterranean)
Issaquah
Coho Café (Pacific Northwest)
Montalchino (Italian)
WildFin American Grill (American)
Kirkland
Anthony's Homeport (Seafood)
Bottle & Bull (Pacific Northwest)
Le Grand Bistro (French)
Lilac Café (Italian)
Lynn's Bistro (French)
Park Lane Public House (American)
Ristorante Paradiso (Italian)
Trellis Restaurant (American)
Volterra (Italian)
Laurelhurst
Saint Helens Café (American)
Sand Point Grill (American)
Leschi
Daniel's Broiler (Steaks)
Madison Park
Bar Cantinetta (Italian)
Red Cow (French)
The Harvest Vine (Spanish)
Vendemmia (Italian)
Voila Bistrot (French)
Magnolia
Palisade Restaurant (American)
Queen Anne
Grappa (Mediterranean)
The Melting Pot (Fondue)
Ravenna
Frank's Oyster House and Champagne Parlor (American)
Pair (French)
Redmond
Blu Sardinia (Italian)
Coho Café (Pacific Northwest)
Renton
Water's Table (Asian)
WildFin American Grill (American)
Snoqualmie
The Dining Room at Salish Lodge (Pacific Northwest)
South Lake Union
Cuoco (Italian)
Flying Fish (American)
The White Swan Public House (Seafood)
Tukwila
Waterleaf Restaurant & Bar (Pacific Northwest)
University/Montlake
Mamma Melina Ristorante & Pizzeria (Italian)
Wallingford
Bodrum Bistro Anatolia Kitchen (Mediterranean)
Cantinetta (Italian)
Kokkaku (Steaks)
Mkt (Italian)
Tilth (American)
Yoroshiku (Japanese)
West Seattle
Ma'ono (Hawaiian)
Raccolto (Italian)
Salty's on Alki Beach (Seafood)
Woodinville
Barking Frog (Pacific Northwest)
Twisted Cuban Café (Latin)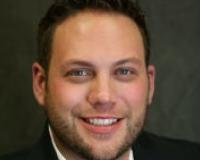 Author:
Ky DeWald
Phone:
206-409-3570
Dated:
October 10th 2018
Views:
244
About Ky: With a decade of experience, Ky's background in mortgage, finance, project management, negotiation...