Seattles Best Stage Shows This Fall
No matter how good the musical movie or how dramatic that film is, there is nothing like watching a live performance and in Seattle, you have access to some of the best. Some theatres in the area present shows that are huge with grandiose sets while others are more intimate where you sit up close next to the action, but whatever the case, all of them are great. Here are some of the best shows in town this fall.

The Noteworthy Life of Howard Barnes
Village Theatre – September 13 – October 21, 2018
303 Front St. N., Issaquah, WA 98027 – (425) 392-2202
Village Theatre – October 26 – November 18, 2018
2710 Wetmore Ave., Everett, WA 98201 – (425) 257-8600
The Noteworthy Life of Howard Barnes is not only a "Village Original" but it is also one unique show. The story is about an average guy named Howard who wakes up one day to find that his whole like has become one big musical. Near panic, Howard does whatever he has to in order to return his life to normal but not until an adventure through musical theatre. Village Theatre says the show is "equal parts satire, romantic comedy and a love letter to the American musical."
Baskerville: A Sherlock Holmes Mystery
Taproot Theatre – September 12 – October 20, 2018
204 N 85th St., Seattle, WA 98103 – (206) 781-9707
Written by Ken Ludwig, Sherlock Holmes fans will not want to miss stage interpretation of one of Sherlock's greatest mysteries: The Hound of the Baskervilles. With five actors playing the parts of 35 characters and presenting a show full of laughs as well as chills in a dizzyingly inventive show. "Bite your nails and howl with delight as Holmes and Watson face their most diabolical case ever" says Taproot Theatre. (Not recommended for kids under the age of 12)
Come From Away
5th Avenue Theatre – October 9 – November 4, 2018
1305 5th Ave., Seattle, WA 98101 – (206) 625-1900
Come From Away is a new musical that tells the story of 7,000 stranded airline passengers and the small town in Newfoundland that took them during the 9/11 crisis. "This is a musical that changes you, heals old wounds and lifts the spirit," says the Theatre.
Oslo
ACT Theatre - October 12 – November 11, 2018
700 Union St., Seattle, WA 98101
This darkly funny and sweeping new play tells the surprising story of the back-channel talks, unlikely friendships, and quiet heroics that led to the 1993 Oslo Accords between the Israelis and the Palestinians. The play is inspired by Norwegian diplomat Mona Juul and her husband, Terje Rød-Larsen, who together coordinated months of top-secret peace negotiations between Israeli Prime Minister Yitzhak Rabin and Palestine Liberation Organization Chairman Yasser Arafat in the early 1990s. Their strategy was to provide a comfortable room with a table filled with food and drink as inspiration for finding a connection and perhaps, eventually, a compromise.
The Very Hungry Caterpillar Show
Seattle Children's Theatre – September 13 – October 21, 2018
201 Thomas St., Seattle, WA 98109 – (206) 441-3322
Eric Carle's children's book that you grew up with and loved has become a larger-than-life children's musical. The story of a caterpillar eating his way through – well – everything, features 75 puppets plus three other short stories including Brown Bear, Brown Bear, What Do You See?, 10 Little Rubber Ducks and The Very Lonely Firefly.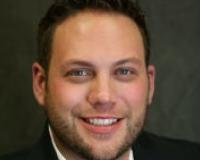 Author:
Ky DeWald
Phone:
206-409-3570
Dated:
September 18th 2018
Views:
216
About Ky: With a decade of experience, Ky's background in mortgage, finance, project management, negotiation...